Bostjan considers Austria to be one of the best countries for mountain biking, so we'll cover a few locales that are close by if you want to make a regional tour of it First stop, Saalbach-Hinterglemm. This Alpine resort town has built up a dedicated community of mountain bikers during its off-peak summer months and has the infrastructure to show for it. Case in point, there is an extensive lift system with modern gondolas and the thoughtfully designed trails have options for kid-friendly to pro-worthy, and for cross-country, gravity and e-bike riders too. There's a lot to enjoy in the land of the strudel and schnitzel. Within the valley is about 250 miles of trails and four mountains that offer up some 3,200 ft. of descent. The Blue Line is a beginner favorite, though even advanced riders enjoy its streamlined, brake-free simplicity. Other classics that draw riders back year after year are the legendary Hacklberg Trail, the X-Line—with its gnarly over-the-road jump—and the Bergstadl Trail. No matter your preferred style of riding, with so many options to choose from there's bound to be something here for everyone.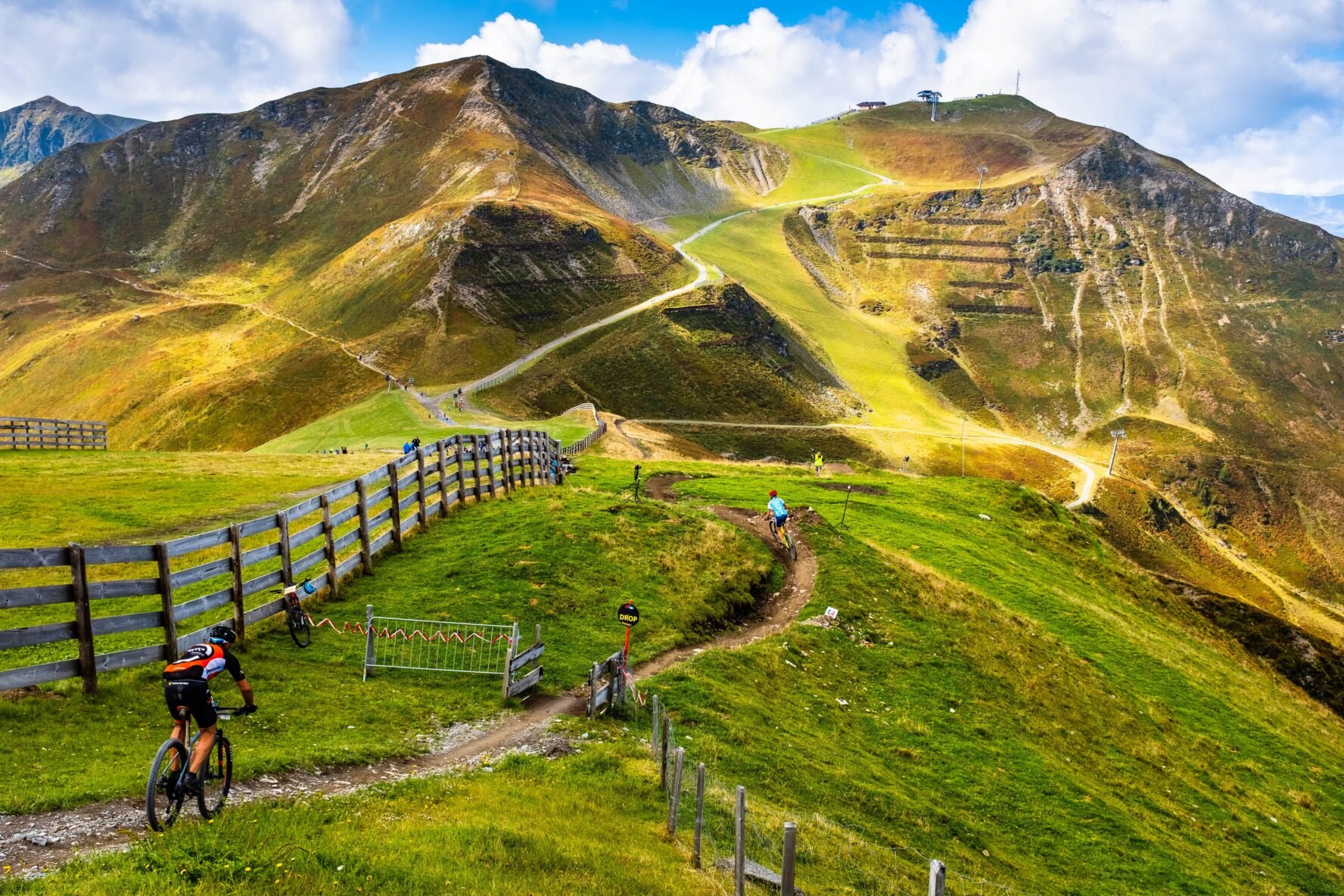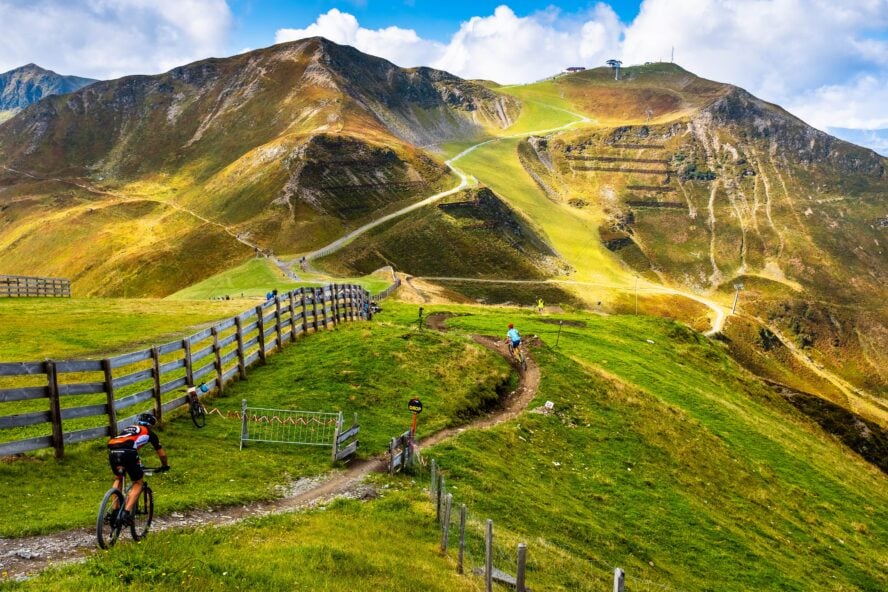 A place built for and by mountain bikers
It seems like everything within Saalbach-Hinterglemm is tailored to mountain bikers after the snow melts. There are dedicated MTB accommodations like the
Bike'n Soul hotel
, but even the more traditional hotels, like Sallbacherhof, are proud of their proximity to the town's epic trails. One other aspect of biking here that Bostjan really likes is that, at most places, staying locally will give you a Joker Card for the duration of your stay. The card is good for a few free uses of the lift system and other discounts around town, which he finds indispensable for making the best use of all the trails. Also, if you happen to visit Saalbach-Hinterglemm in early July, make sure to check out the GlemmRide Bike Festival, where you can enjoy the electric atmosphere and mingle with the pros.