Rocklands is a bouldering area three hours north of the oldest South African city, Cape Town. Miles and miles of perfect red and orange sandstone boulders are spread throughout the desert of the Cederberg Wilderness area.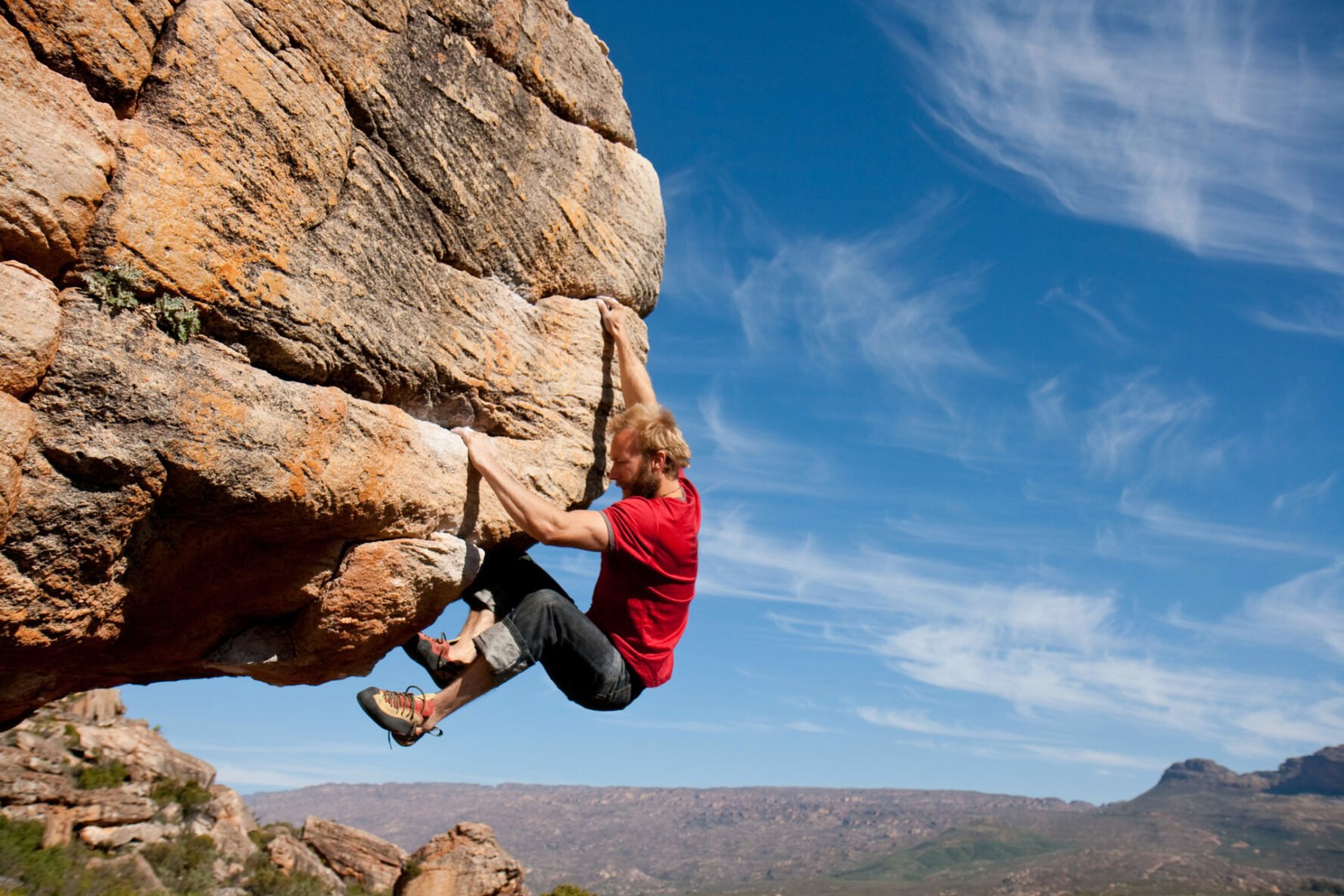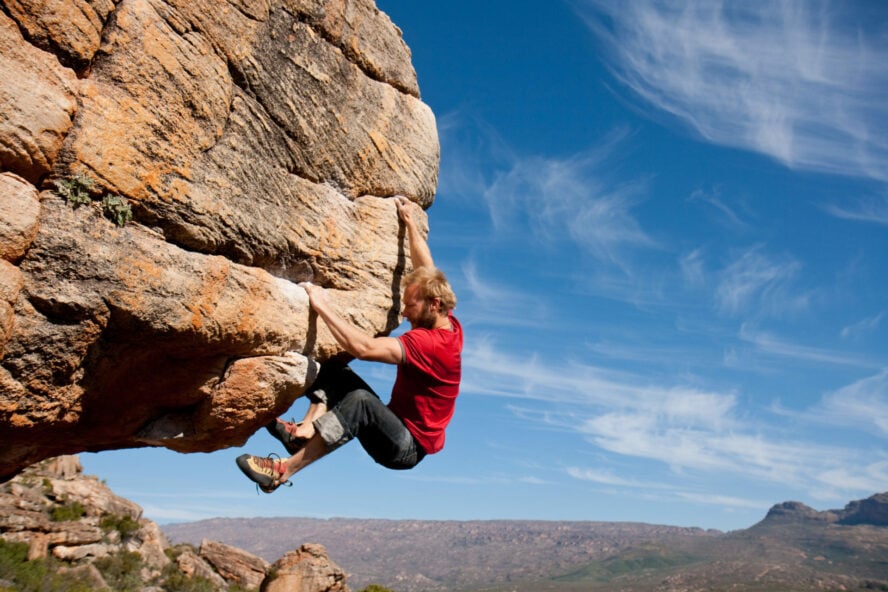 A modern bouldering mecca
If Fontainebleau is the birthplace of bouldering, Rocklands is its modern-day grandkid. The two areas complement each other perfectly. While Font is all about mastering the peculiar dance between bad and terrible holds, Rocklands is about steep athletic climbing, pulling hard, cutting loose, dynoing, campusing, locking off…all the fun stuff that's part of modern bouldering! While I absolutely love Font, I go there with modest expectations, due to its particular style of climbing which is hard to learn anywhere else. The climbing in Rocklands, on the other hand, is more similar to what we climbers do on a regular basis at the gym. In Rocklands, I expect to send my hardest, which, I believe, is a reasonable expectation for anyone.
Bouldering legends, Todd Skinner, Scott Milton, and the one and only Fred Nicole, discovered the huge potential of the area in 1996. Two years later Klem Loskot, another old-school legend of the sport, quickly took up their excitement. In very little time, Rocklands became one of the top bouldering destinations in the world.
The best spots for bouldering in Rocklands
Bouldering is concentrated in three main areas: Pakhuis, Agterpakhuis and Wupperthal Commanage, though, new areas are developed almost every season. There are some sport and trad climbing spots as well. Even if it is not nearly as known as bouldering, I've heard of people traveling there being motivated solely by rope action. What adds to Rockland's appeal is that it's in the southern hemisphere, providing a perfect escape from the northern hemisphere's summer heat. By the way, Fred Nicole still frequents Rocklands, alongside with many new climbing superstars. Opportunities for selfies with famous climbers always abound! And for rest days, South Africa hosts some of the best surfing in the world, so why not try it out?