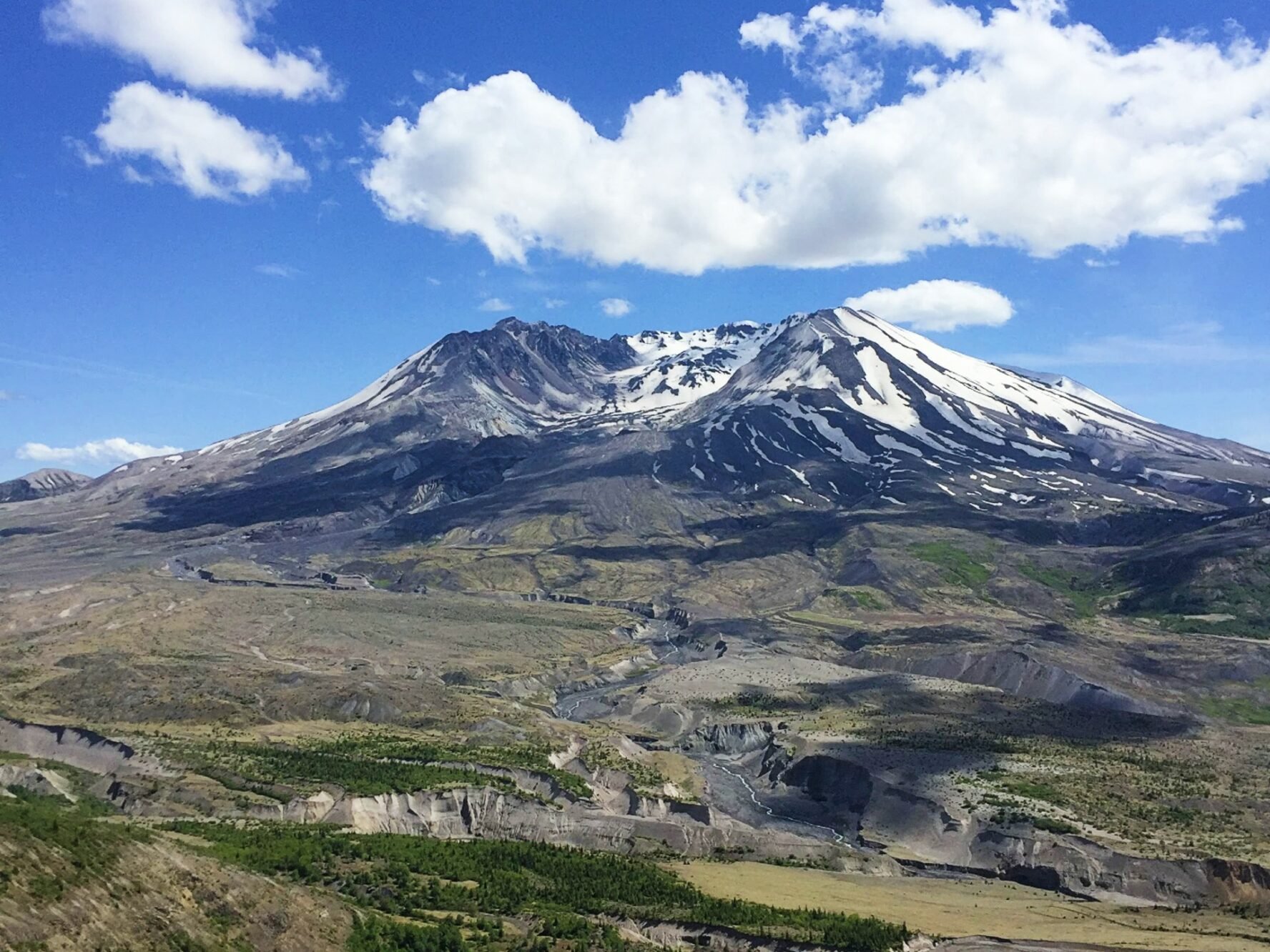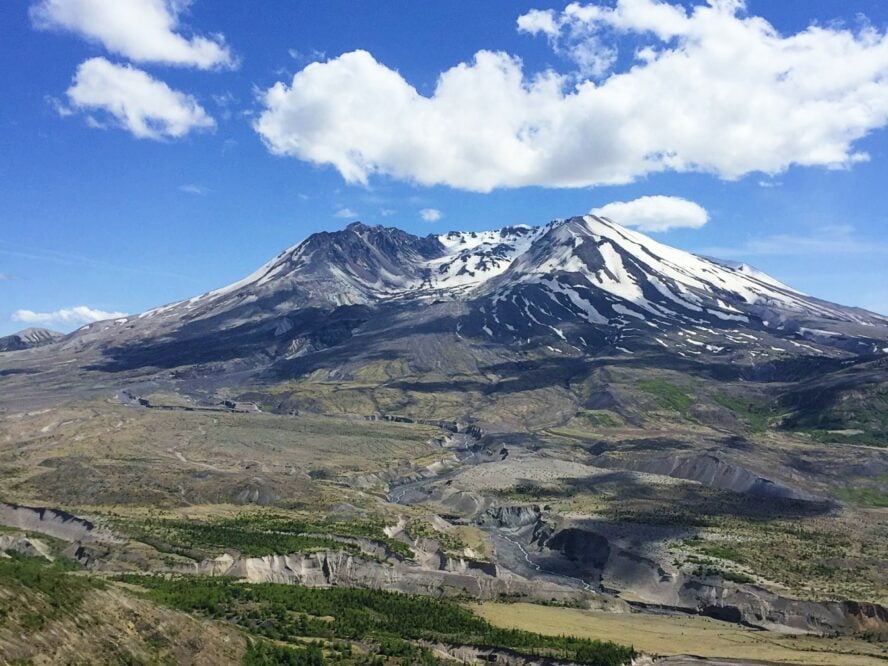 Tick Tick… Boom
When Mount St. Helens erupted on May 18th, 1980, it became the deadliest volcanic eruption in U.S. history, unleashing one of the largest landslides ever recorded. Today, it remains the most active volcano in the Cascade Range. The volcanic activity has reconfigured the landscape: flowers and small plants grow from damaged, ashen earth, invoking a sense of rebirth. It's a perfect contrast between life and death and demonstrative of the land's volatility.
Not Your Average Day Hike
With its dramatic landscape, Mount St. Helens is an epic place for day hikes—and there are a few worthy backpacking routes, too. Running over 50 miles through the northwest side of the park, the Boundary Trail connects with many other trails along the way. It's a worthy day hike or backpacking trip—you choose how far you want to go. The Mount St. Helens Trail takes you to the summit and is one of the area's most noteworthy hikes. It's best done during the summer months when you don't have to carry snow gear. You will need a healthy combination of endurance and motivation, though. Trekking through the loose, ashy sand near the summit is hard work but makes you feel like you're walking on the moon (I imagine). You don't have to just go up. You can head below ground via the Ape Cave Trail, which takes you through a lava tube formed over 2,000 years ago by thermal erosion. Just don't forget your flashlight!