Tucked away and unpretentious, June Mountain attracts a different crowd compared to the other California resorts. Locals have put a lot of effort into maintaining June Mountain as a backcountry skiing safe haven — and their efforts have paid off. This mom-and-pop backcountry hidden gem is just 20 miles north of Mammoth Lakes. Compared to Tahoe backcountry skiing, June Mountain Ski Area is an easy drive from Southern California. The mountain's medium-sized 1,500 acres cater to off-piste skiing and snowboarding. June Mountain's steep peaks often draw comparisons to the Swiss Alps. In addition to its numerous intermediate and advanced routes, June Mountain is also a cozy, family-friendly place for powder hounds of all ages. Welcoming locals are trying (and succeeding) to maintain a backcountry scene for true powder lovers.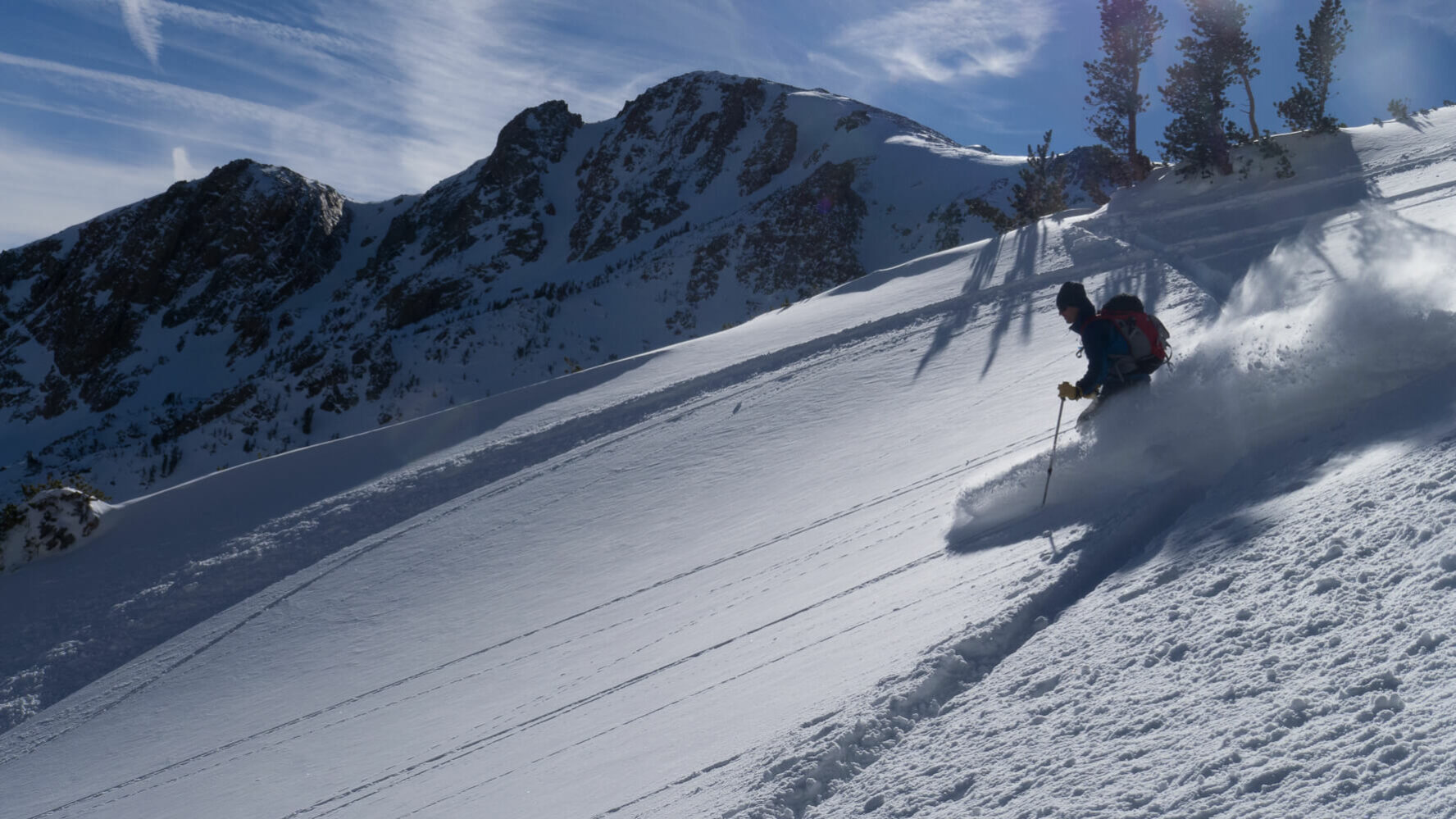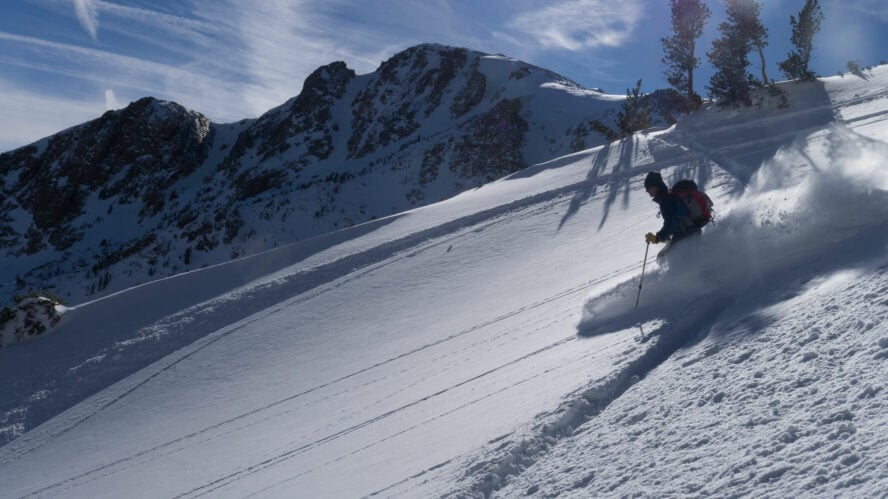 June Mountain's seven lifts are well placed for backcountry access
June Mountain backcountry also delivers on access. The double chair takes you up to mid-mountain, then branching into Rainbow Mountain and June Mountain 10,000-plus foot routes. Terrain ranges from steep chutes and couloirs to open fields and tree runs. The resort seven-lift infrastructure isn't extensive, but it takes you to all the right places. After a 30-minute hike, you reach some of the best backcountry skiing in California. Must-ski spots — and some of the easiest to access — are Carson Peak, The Negatives, San Joaquin Ridge, Glass Creek, Devil's Side and Four Seasons. June Mountain might receive less snow than Mammoth but with spacious terrain and fewer crowds, the mountain stays untracked longer. Also, most runs are north facing, so the snow stays fresh.