Don't confuse Blackcomb with Whistler! Yes, they're side by side and practically related, but they're still two very different mountains. This is where I cut my teeth getting into backcountry skiing, and I learned a lot from these mountains.
Whistler's backcountry options for beginner and intermediate skiers
Skiers will find a little bit of everything at Whistler. While this ski area is known for its resort, you'll find ample backcountry opportunities. With plenty of tree skiing and alpine meadows, you'll find access for all skill levels, including fantastic beginner terrain just beyond the resort boundaries. It's also worth mentioning that Whistler has stunning views on clear weather days, which makes for awesome bowl skiing. If there's any precipitation, the area can feel closed in and small. Regardless, it's an awesome place for beginner to intermediate skiers, with plenty of amenities in the area for downtime.
My favorite Whistler backcountry routes
Flute Backside is where you'll find laid-back powder skiing. On the east flank of Oboe, you'll come across The Apostle. Continue on to take in the classic lines at Cowboy Ridge. Here, the runs get a lot less traffic than other popular spots, and you'll still be back in time for that after-ski beer. If you're looking for something a little more complex, venture farther east to Fissile Peak and beyond where you'll be rewarded with challenging, glaciated alpine terrain.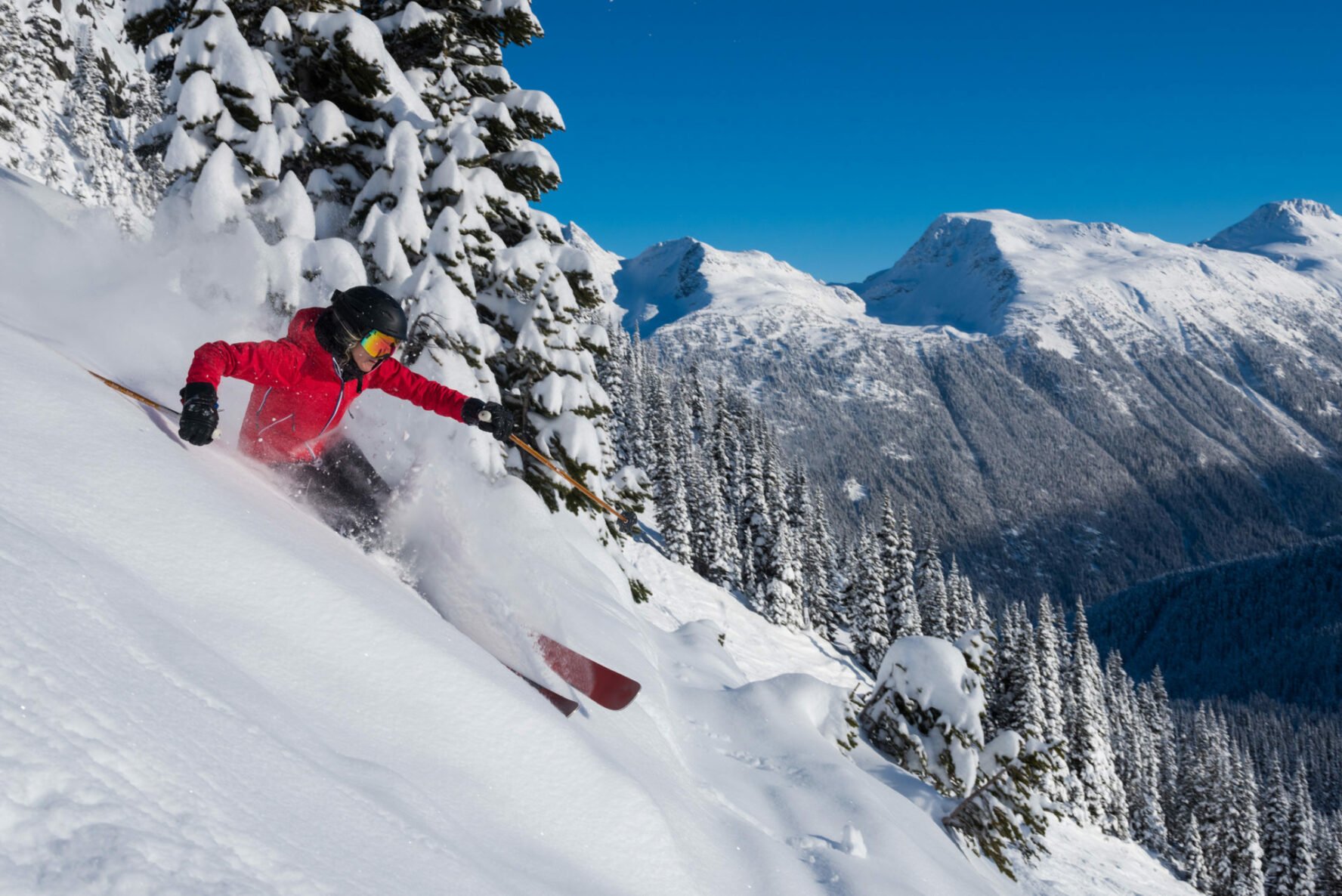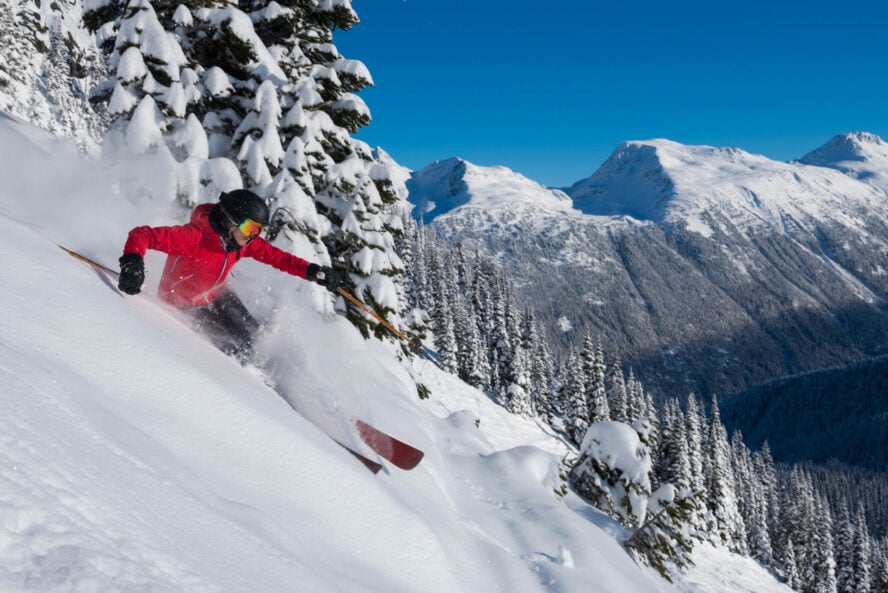 Explore expert Blackcomb terrain with the backcountry experts
Blackcomb's backcountry access is relatively straightforward, but it gets real, really quickly! You should keep in mind that the terrain is mostly intermediate to advanced. Skilled skiers will find plenty of couloirs, glaciers and other large shredding objectives.
You should have significant backcountry experience before heading out, or do yourself a favor, and hire a local guide to show you what the mountain has to offer. The terrain is alpine, complex, and very demanding. If you're heading to this area, Backcountry Skiing Canada has a Whistler Blackcomb backcountry ski map and some additional info to help you plan your trip.
Whistler ski tours feature backcountry huts and untracked powder
Whistler backcountry ski tours range from day trips to multi-day adventures, and the area is also known for its backcountry huts. You won't want to miss the Kees and Claire Hut, a new backcountry hut featuring up to 38 bunks. If you're looking for the best untracked powder in the area, there are plenty of Whistler backcountry ski guides that will get you there, such as Altus Mountain Guides and Whistler Ski Guides.
Find ample accommodations for families in Whistler
There's lots to do in Whistler and just as many places to stay. Be prepared though, accommodations can get pricey. If the resort-side accommodations don't seem that budget friendly, consider an Airbnb or a backcountry hut tour. If you're travelling with family, you'll find everything you need in Whistler Village. There are no shortage of pubs and cool spots to hang out, and check out the Family Apres for the kids.