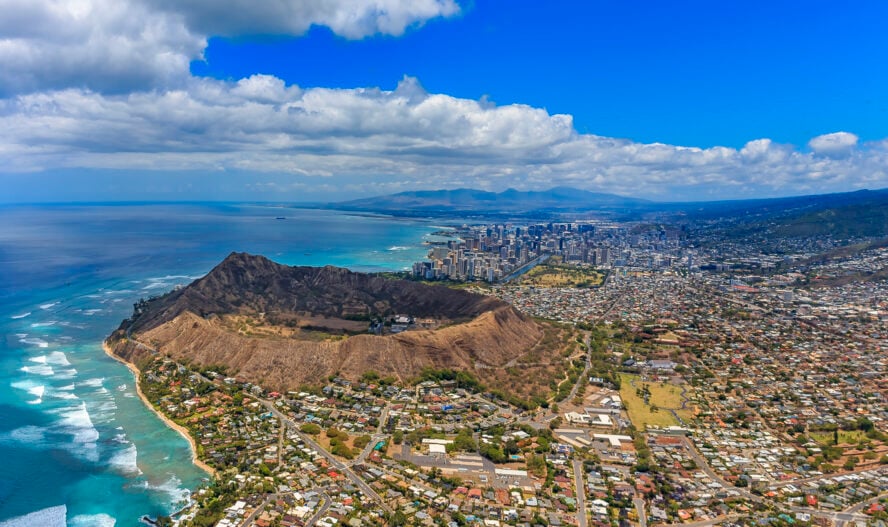 Diamond Head is the name of an immense circular crater that dominates the Honolulu skyline just beyond Waikiki Beach. This ancient tuff cone is part of Oahu's volcanic field and one of the state's most iconic landmarks.
Starting from the west side of the crater, you'll start your ascent up a sidewalk path that transforms into rocky switchbacks leading to the first lookout over the Pacific Ocean. From there the first set of steep stairs starts, leading to a 225-foot tunnel, after which another series of steep steps will take you to the bunker at the top of the crater rim.
A spiral staircase will take you to the top, where you can enjoy the panorama of the island and the ocean. You'll also find a small railed walkway with an excellent view of the crater floor. This is by all means a short and easy hike, but some people underestimate it to the extent that they come in flip-flops or don't carry enough water. If you don't want to sprain your ankle or faint from dehydration, come prepared.