16 Best All-Women Trips Curated for the Solo Traveler
Solo travel is a transformative experience… but sometimes you want to share that with others. Whether you're new to outdoor adventure or a seasoned hiker, an all-women tour can be a catalyst for friendship, personal growth, and perspective for what's possible.
Table of Contents
Traveling independently is one of the most transformative things I've ever done.
The feeling of empowerment is liberating. These trips allow me to experience ultimate freedom and flexibility, a break from the routine, a chance to relax and recharge, and an opportunity to challenge myself, or even the status quo.
Frankly, I hope all women can experience this because I believe that together, we are flipping the narrative and showing the world that the great outdoors are great for everyone: women, BIPOC, and LGBTQ. We all belong.
I want to be clear about one thing, though, solo travel isn't something I just decided to do one day—it is something I worked towards through countless trips in all-women's spaces, with friends and soon-to-be friends. This dream to experience the world without limitations has been my driving factor, and today I relish the opportunity to travel solo and with groups of like-minded women.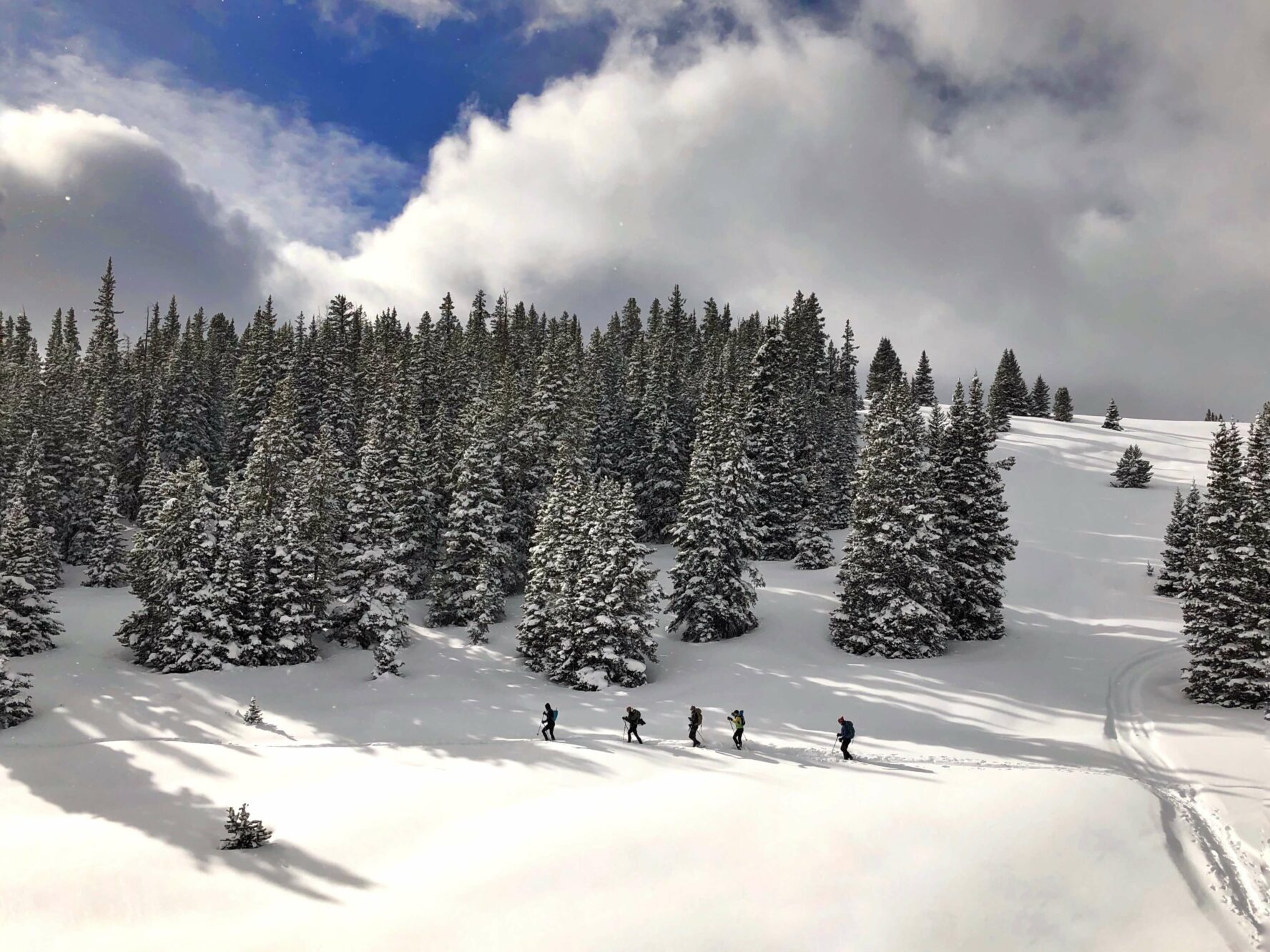 Berry cobbler in the backcountry
My first all-women backpacking trip was alongside a group of close friends in winter. We were headed to a remote backcountry ski hut in Aspen, Colorado, the first time any of us had done a hut-based tour.
We had to navigate the trail, manage avalanche conditions, feed ourselves, melt and boil our drinking water, and of course, tend the wood-burning stove. Did we bite off more than we can chew?
The moment our berry cobbler popped out of the oven we knew that we were not only capable, but excelling. The hut next door was full of Scouts and male travelers who, that same evening, were dining on backpacking meals. We learned this because the smell of our pie brought them to our doorstep in disbelief.
Just like that, the transformation started for all of us. Being in an all-women's space and experiencing this level of self-reliance changes you. I suddenly realized I could do these types of adventures solo or in a group because I finally felt confident in my skills and abilities.
Our All-Women Trips: Be Among Friends Wherever You Go
Outdoor adventure is really a women's world. If you're ready to dip your toes into the transformative power of adventuring with a group of kind and compassionate women, look no further than the 16 trips below.
These trips are perfect for the solo traveler—I know it can be hard to find that perfect friend or friend group to travel with—and will instill you with the confidence to plan your own solo travel all in the company of soon-to-be life-long friends.