Winter Hiking | Iceland
Winter Hiking Adventure in Iceland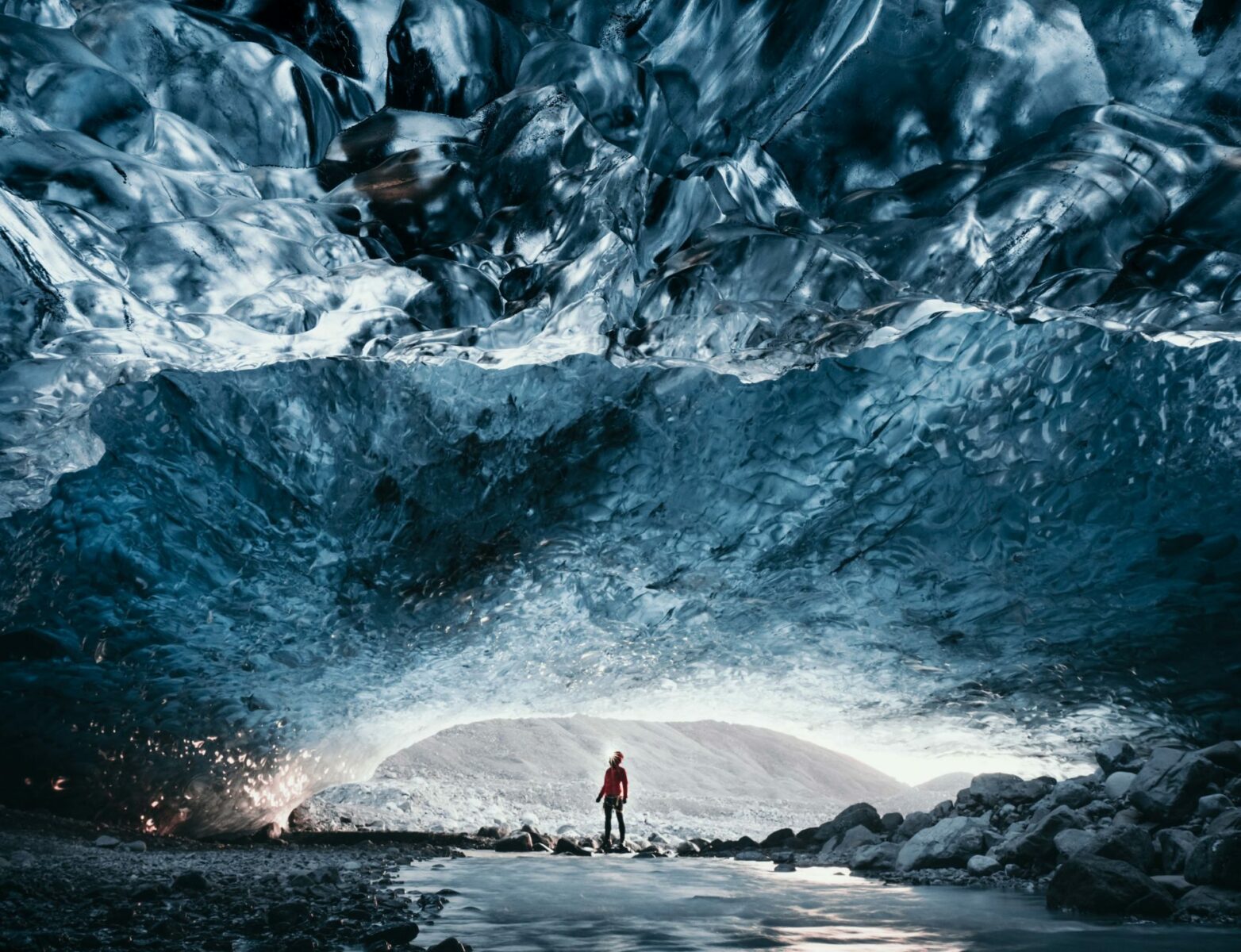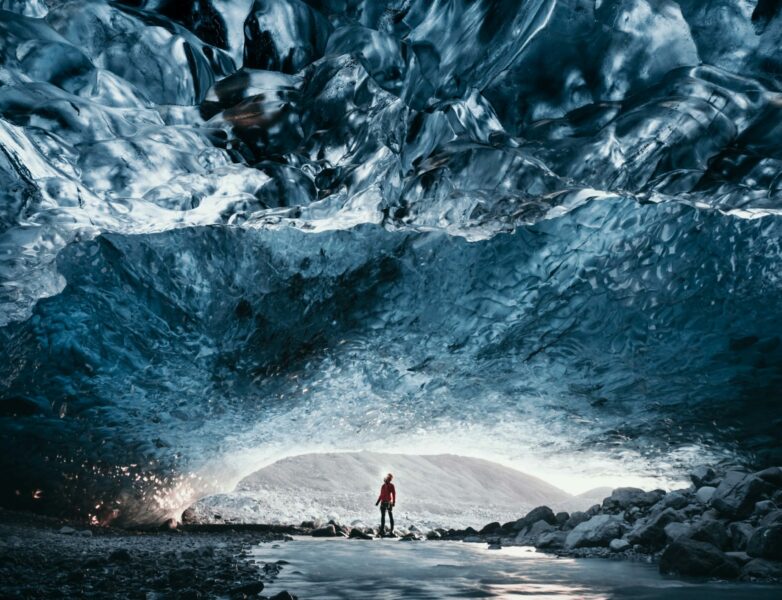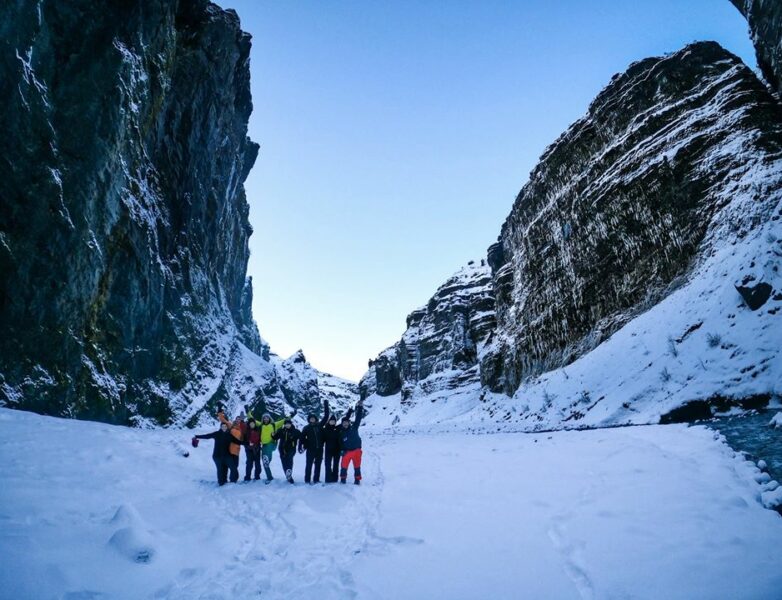 Group size

4-8 people, solo travelers are welcome
Explore ice caves and more under the Northern lights
Waterfalls, volcanoes, secret canyons, blue ice caves, and the wildest, isolated and most beautiful parts of Iceland come together as you embark on an 8-day winter hiking and snowshoeing adventure in Iceland's South Coast and Highland areas. Travel to the far reaches of Iceland and discover nature in its most raw and untouched form, then bathe in natural hot springs and sleep under the northern lights. This tour delivers the beauty of nature mixed with a taste of Icelandic traditions and culture in one epic week of adventure. Get some insider tips for hiking in Iceland from Alberto Ojembarrena, AIMG Mountain & Glacier Guide.
Book This Adventure
Winter Hiking Adventure in Iceland
$2710 per person
·
8 days
This epic eight-day expedition will show you why Iceland's called "The Land of Ice and Fire." After touring the streets of Reykjavik, you'll journey with a private guide across the South Coast and into the Icelandic Highlands on a once-in-a-lifetime adventure. From imposing glaciers, crater lakes and stretches of black sand beaches to the wonderfully vast and wild valley of Thórsmörk with hidden ice caves and steaming geysers, you will hike and snowshoe through one of the most remote and breathtaking locations in the world.
Trip Highlights
Eight days jam-packed with adventure await you, every day with new challenges, new terrain, and new things to discover. From the glaciated alpine areas of the South Coast to the hidden ice caves and remote wilderness of Thórsmörk, you will spend each day hiking to new and interesting locations. While daylight hours are limited, with only three to six hours of hiking time per day, there's plenty of time for exploration with evenings spent basking under the hue of the northern lights and bathing in natural hot springs. While you're in the Valley of Thor, be sure to thank the God of Thunder for keeping the storms at bay, since weather is Iceland's most difficult crux.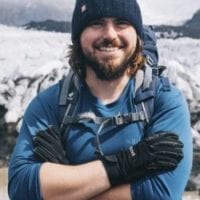 Alberto Ojembarrena, AIMG Mountain & Glacier Guide
Alberto Ojembarrena, AIMG Mountain & Glacier Guide
Alberto is the owner of Amarok Adventures and has guided adventure treks in Iceland...
View details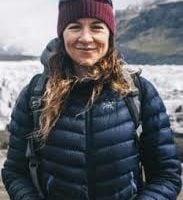 Mónica Fuentes, AIMG Mountain & Glacier Guide
Mónica Fuentes, AIMG Mountain & Glacier Guide
Mónica is a Mountain guide certified by UIMLA. She is extensively experienced in mo...
View details

Amarok Adventures
The guide team at Amarok Adventures has led groups of adventurers around the globe....
View details
Things you need to know
COVID-19 measures in Iceland
Iceland borders are opening on June 15th. Passengers arriving in Iceland need to choose between sitting in quarantine for 14 days or taking a COVID-19 test. Testing will be free of charge until the end of June, while a 15,000 ISK (about $115) will be charged afterwards. Children born in 2005 or later do not need to be tested.
Official COVID-19 updates by the Icelandic Government for travellers are available on this link: https://www.covid.is/announcements
Why should I book with 57hours?
With us, it's all play and no work for you! 57hours is an open platform that connects you with trained and certified outdoor adventure professionals all over the world. Using our tech-savvy, we make it super easy to find and book adventures worth tackling, with guides worth booking, all gathered from the first-hand experiences of the locals who adventure in these amazing locations.
Why should I go hiking?
Cars just don't do Iceland justice, and many of the locations covered in this adventure are only accessible by foot. From exploring hidden blue ice caves to standing on glaciers, hiking is undoubtedly the best way to enjoy Iceland's striking landscape and experience the untouched nature around you.
What's included?
What you get in this adventure:
Accommodations
A local Amarok Adventures guide
Crampons and snowshoes
All needed glacier/snowshoeing equipment
Permits
Transportation throughout the adventure
Transfers to and from the airport
What's not included:
Country Visa
Permits
Flights and flight taxes
Sleeping bag & personal items
Travel insurance
Meals
What can I expect from hiking with a guide?
Hiring a local guide offers you the chance to experience Iceland's beauty to the fullest. Local guides know all the hidden gems the area has to offer, will explain the history and geology during the hike, and will transport you to and from the destination. Iceland also has notoriously fickle weather, but your guide will know just what to do if the weather takes a turn or something unexpected happens.
What do I need to bring?
Here's a list of the equipment we suggest you bring:
Day pack large enough to carry all the items listed (around a 40L bag)
Small backpack for the day
Hiking boots
Warm clothes
Waterproof jacket and pants
Warm hiking pants
Thermal meshes
Hiking socks
Warm hat and Buff
Swimsuit and towel
Warm gloves
Toiletries (sunscreen, first aid kit, toilet paper, etc.)
Sun glasses
Earplugs
Frontal lantern
Water bottle
Thermal bottle (recommended)
Extra batteries
Hiking poles for the snow (if you're use to using them)
Camera — optional (but recommended)
What's the itinerary?
Please note that itineraries are subject to slight changes due to weather and trail conditions.
Day One
Arrive at Keflavik Airport
Transfer to accommodations in Reykjavík
Briefing with the guides and review of personal materials
Explore Reykjavik
Day Two
Transfer to the famous Golden Circle
Visit the famous waterfalls of Seljalandsfoss and Skógafossr
Bathe in the hot springs of the Secret Lagoon
*Lunch and entrance to Secret Lagoon not included
Day Three
Head towards the South Coast
Trek along Myrdalsjökull Glacier and the Eyjafjallajökull Volcano
Visit the famous waterfalls of Seljalandsfoss and Skógafoss
Explore secret canyons
Sightseeing in the small fishing village of Vík í Myrdal
Day Four
Head to Vatnajökull National Park, near the highest peak in Iceland
Explore the Vatnajökull Glacier
Day Five
Enter the front of Jökulsárlón, the biggest glacier in Europe
Hike the glacier with crampons, visiting a hidden cave
Return to Vík í Myrdal
Day Six
Drive through the Highlands to Thórsmör — the Valley of Thor
Explore the valley
Return to accommodations within the valley
Enjoy a evening bonfire
Bathe in nearby thermal baths
Day Seven
Trek in Thórsmörk
Return to the South Coast, to the village of Hvolsvöllur
Visit the Lava Center or relax in your accommodation
Day Eight
Transfer to Keflavik Airport
Say farewell to Iceland
How fit do I need to be?
This adventure requires that you spend three to six hours hiking every day for 8 days, often through challenging terrain. There are steep climbs, river crossings and strenuous glacier hikes in winter weather conditions, sometimes wearing crampons or snowshoes. You should feel comfortable spending full-days outdoors and on your feet.
What is the minimum age requirement?
Everybody over the age of 16 is welcome on this winter hiking adventure. If you have teens younger than 16, contact us prior to the booking.
What about group sizes?
Groups usually consist of 4 to 8 people with 2 qualified local guides.
Because this tour requires a minimum enrollment of four people, if you are booking alone, your reservation is subject to change up until the last day if the minimum enrollment is not reached (but fear not, as that is rarely the case!).
What about bad weather?
Iceland is home to infamously unpredictable weather, so you need to be prepared with the right gear. The same white cloud shielding you from sunbeams can easily turn into a stormcloud plummeting hailstones within minutes. Rest assured, your guide will know the correct course of action if the weather throws a curveball.
Do I need an insurance policy?
It's highly recommended that you cover all your bases with travel and medical insurance. While hiking might seem like a low-risk outdoor activity, accidents can happen anywhere.
Global Rescue offers deals that cover everything from costly medical expenses, abruptly halted travel plans and even lost baggage. Make sure your insurance covers cancelations due to the pandemic.
Cancellation policy
With 57hours, you benefit from both our own cancellation policy as well as that of the individual guiding service that delivers your adventure. All policies regarding cancellation will be clearly laid out by your guide after booking your adventure, but rest assured that our own cancellation policy will work on top of what is provided by your guide.
For this adventure, 57hours offers a Moderate Cancellation Policy, which states:
If Client cancels the Booking anytime prior to thirty (30) calendar days in advance of the trip contemplated by the booking, Client is entitled to a full refund. For cancellations fourteen (14) to twenty nine (29) calendar days in advance, Client is entitled to a refund in the amount of fifty percent (50%) of the total amount paid when Booking. For cancellations zero (0) to thirteen (13) days in advance, the Client is not entitled to any refund.
For more information on terms and conditions, please visit our Terms of Service page.
Getting there and meeting location
The meeting location is Keflavik Airport. From there, you'll be transferred to your accommodation in Reykjavík, where you'll begin your 8-day adventure.