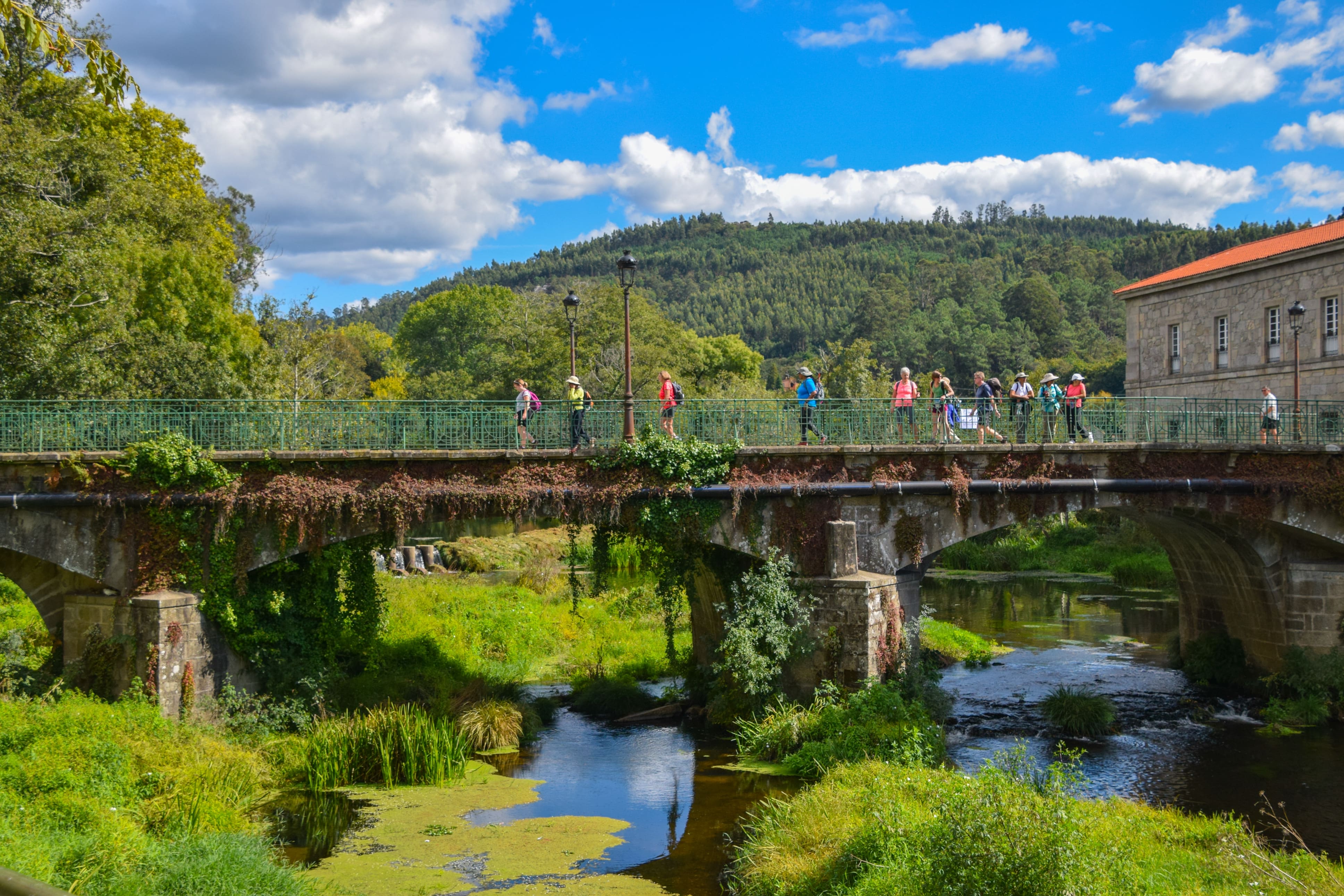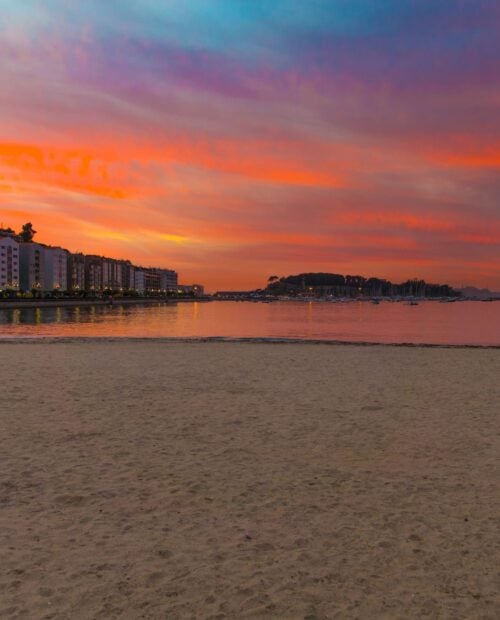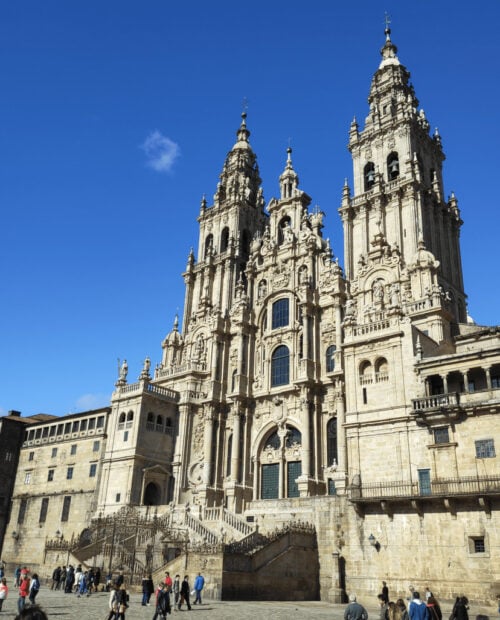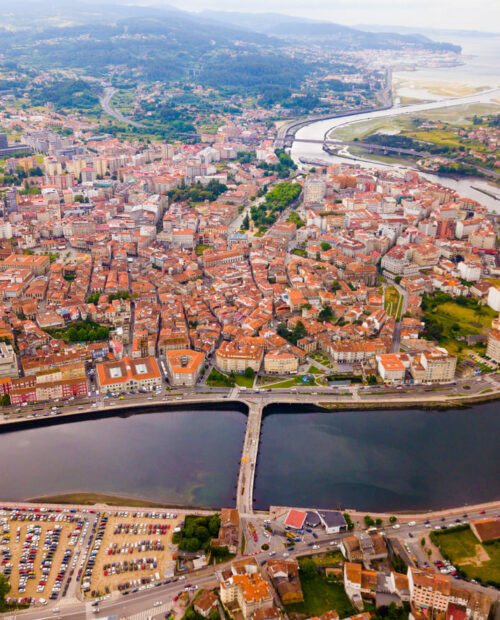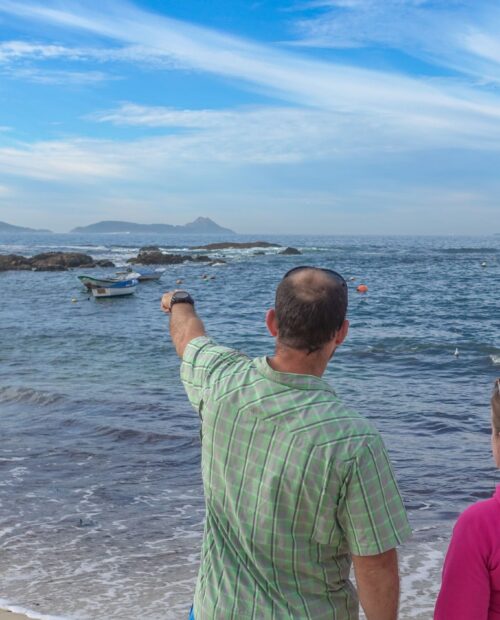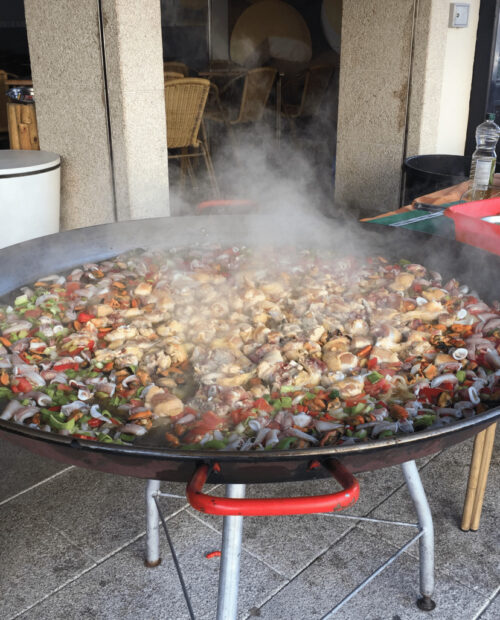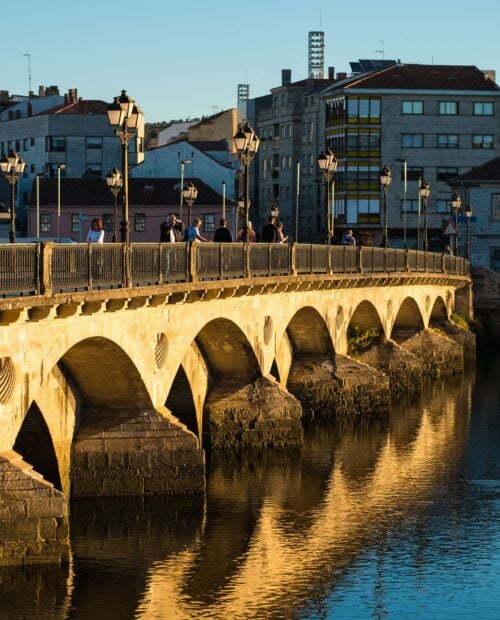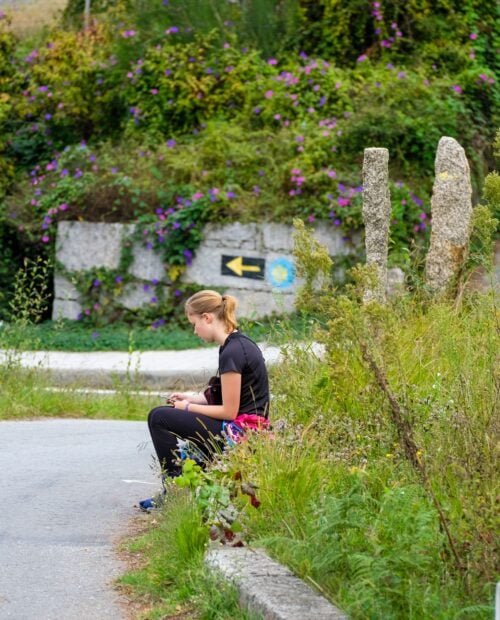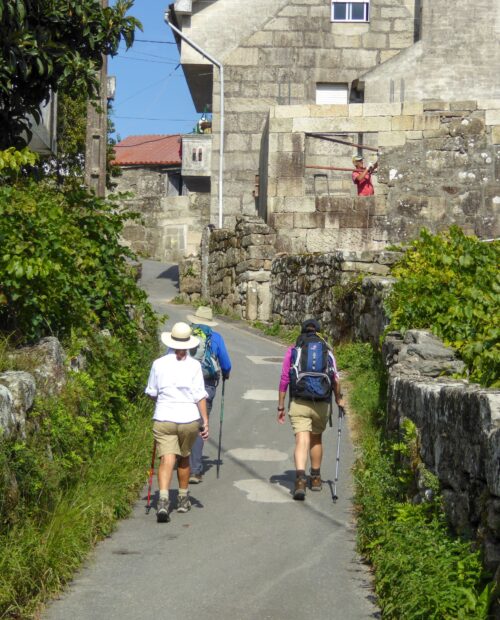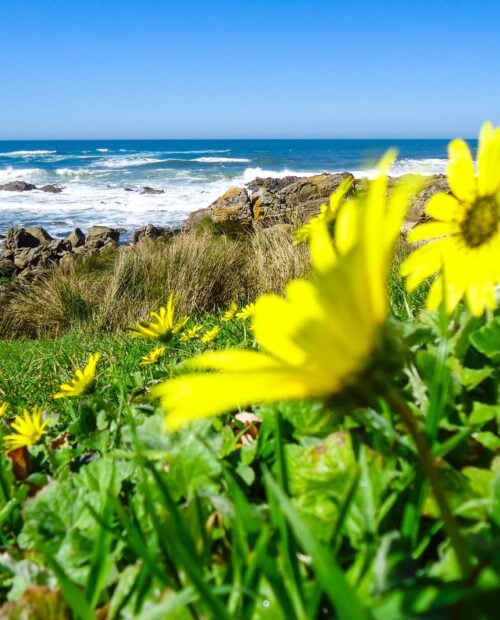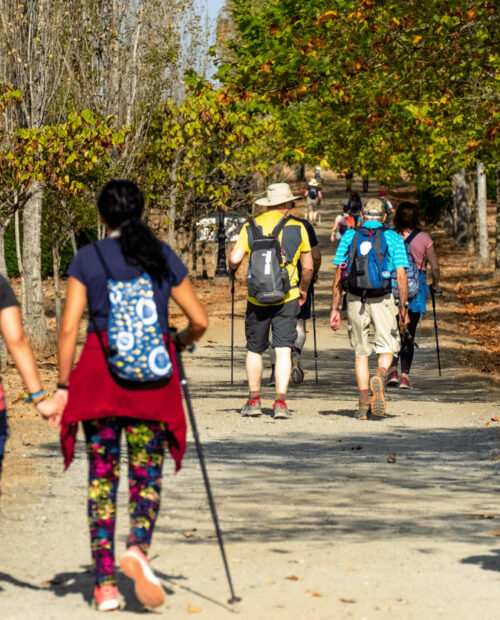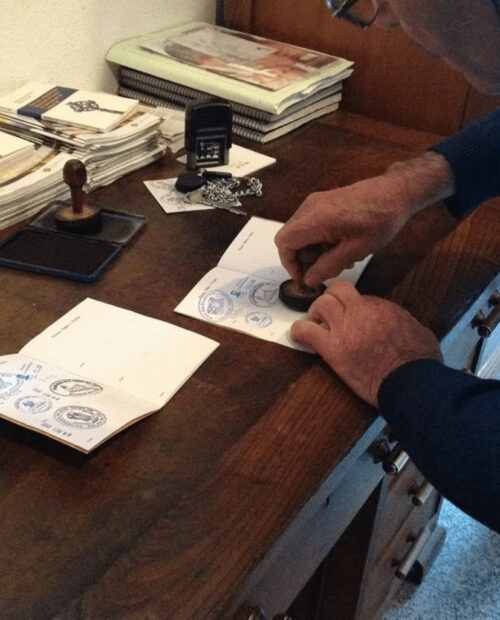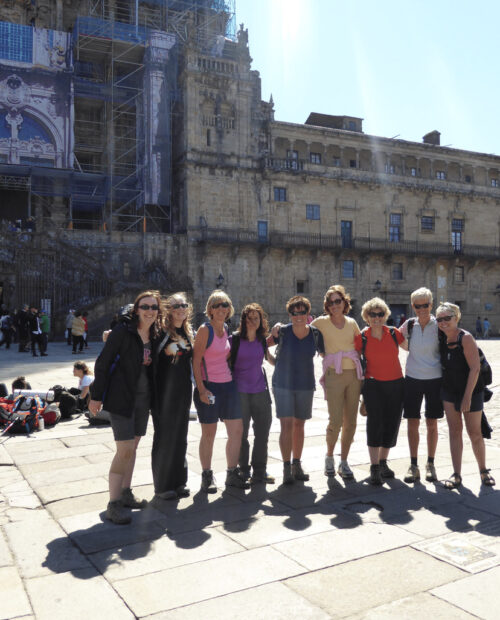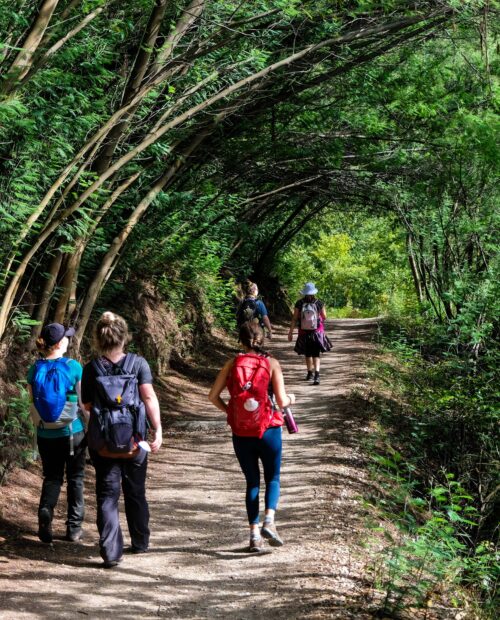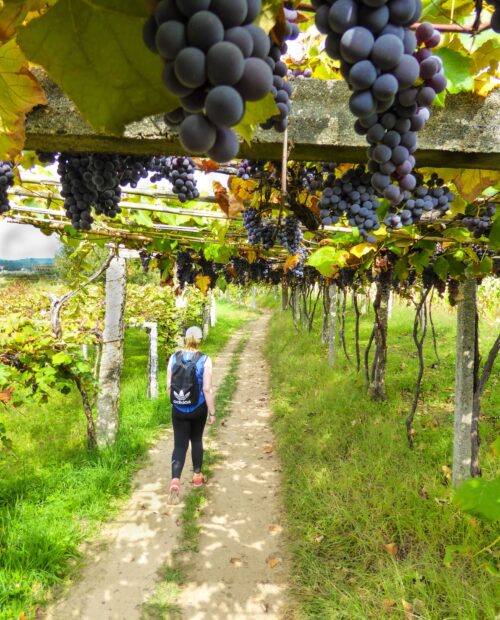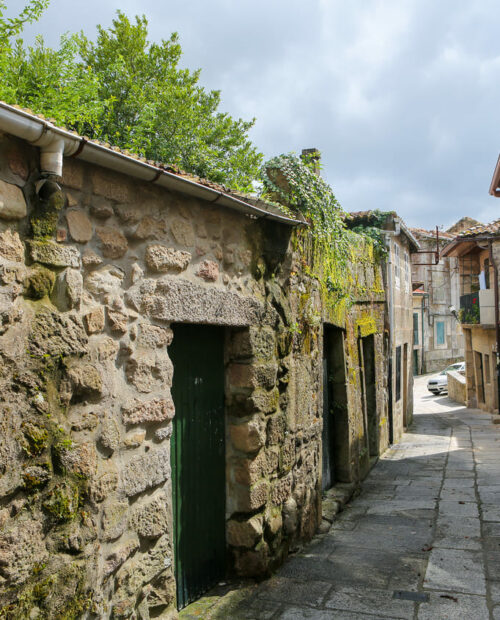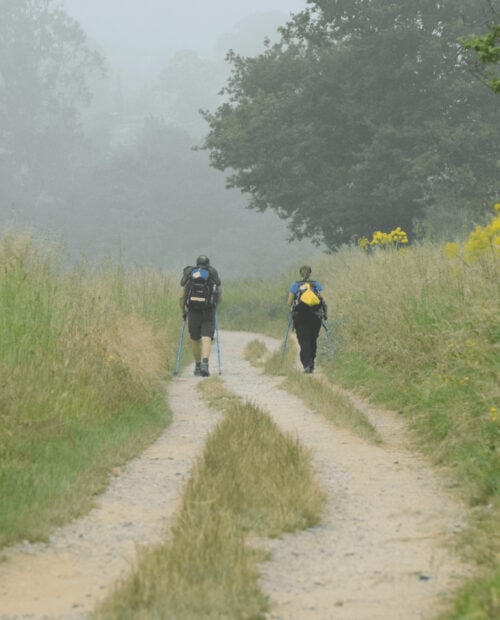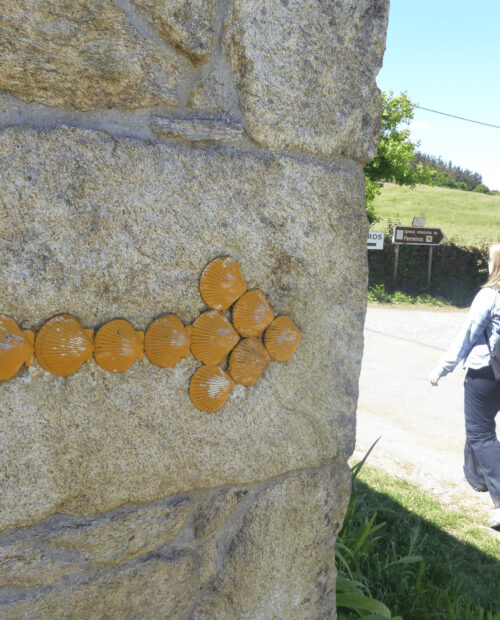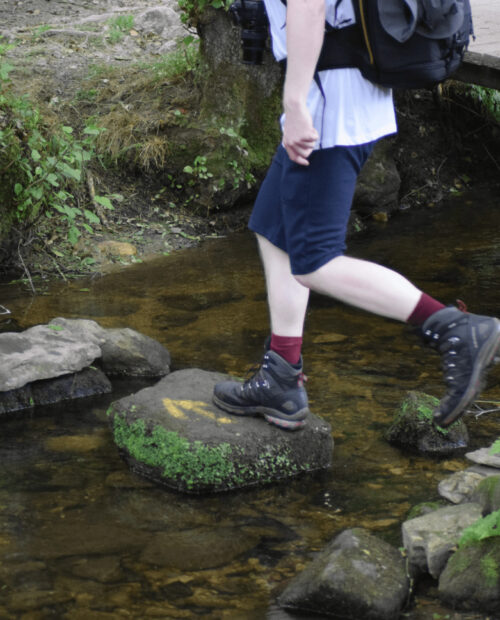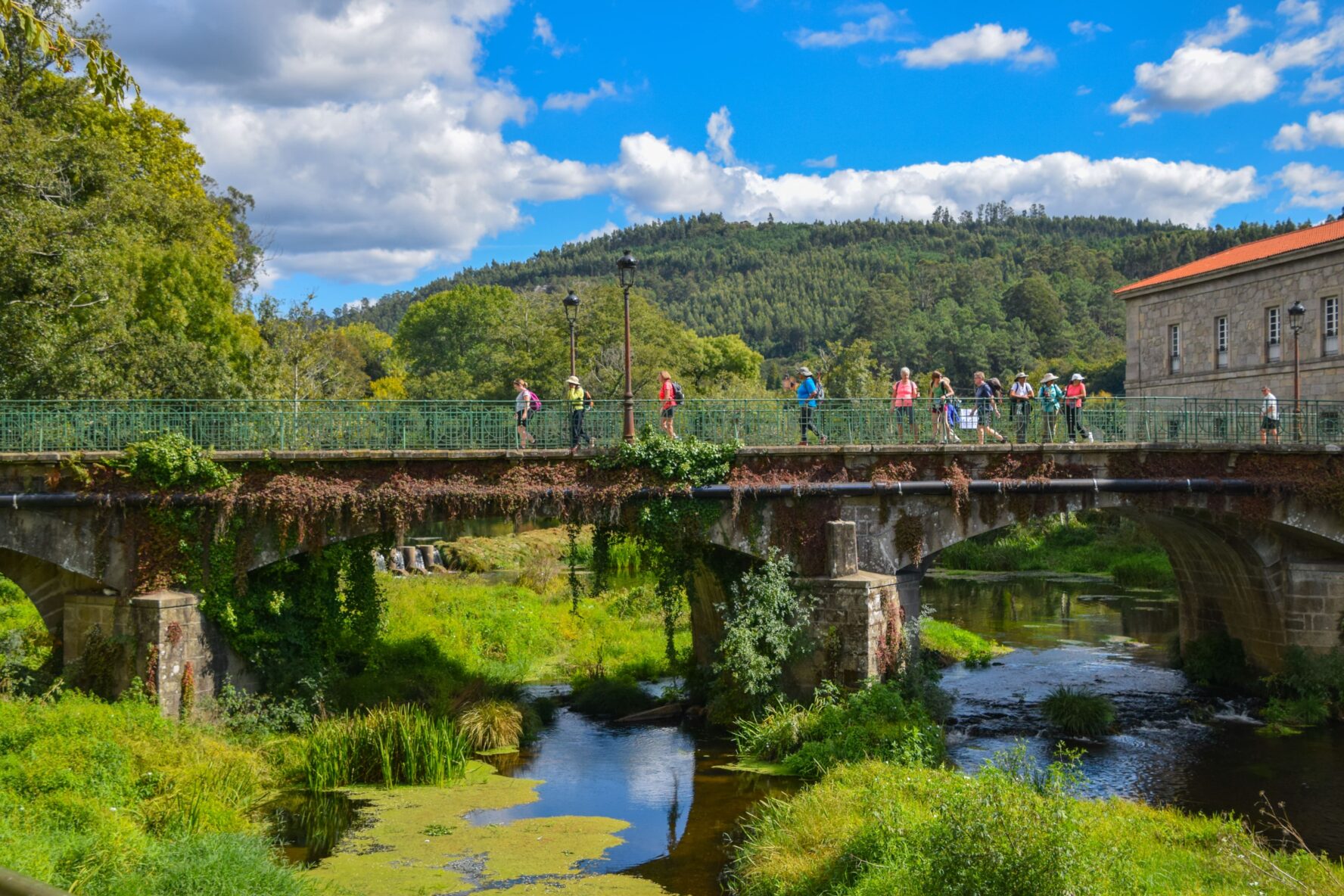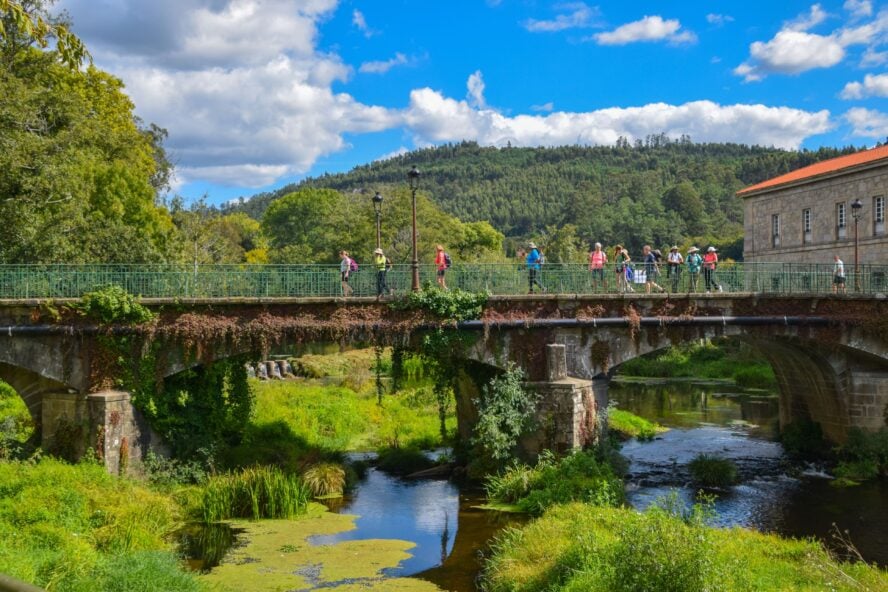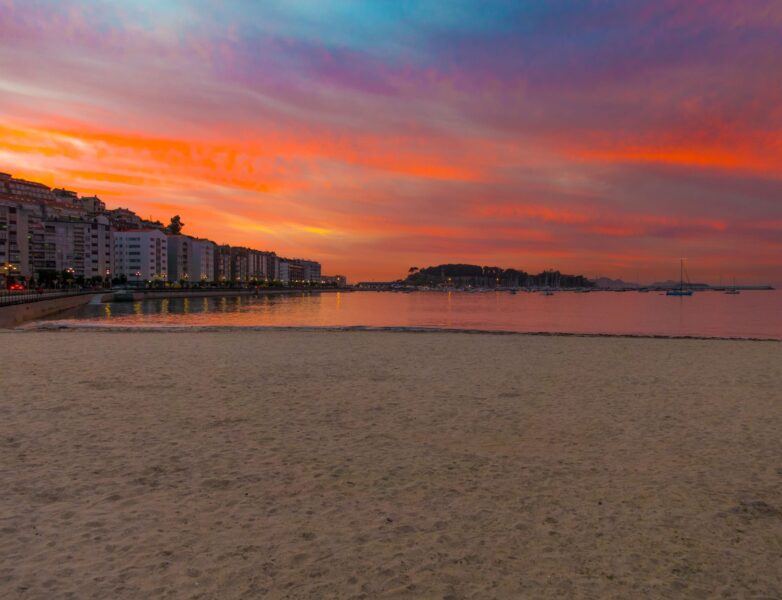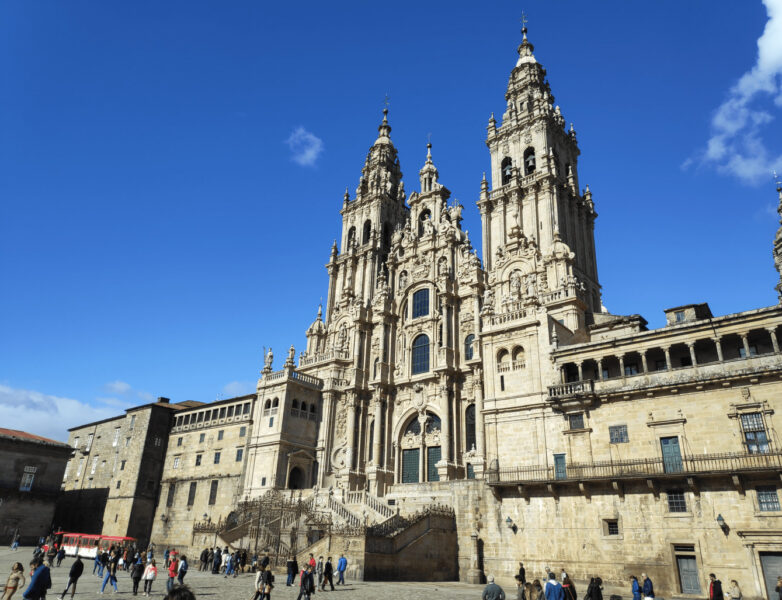 Guided Walking the Camino de Santiago
5.00

()
Winding its way through the pastoral Spanish countryside and the ocean shoreline, it's no wonder that the millennium-old Camino de Santiago pulls in hundreds of thousands of people yearly. But hiking the entirety of the long-distance routes takes time, which is why you're only going to do the final slice of it—and still get your Pilgrim Passport stamped. The bucolic setting of Galicia is the ideal backdrop for your 8-day hiking journey along Camino Frances, Portuguese, or Coastal Portuguese: charming villages, ancient churches, Roman remains, and a rugged coastline—accompanied by out-of-this-world polbo á feira, empanada, or tetilla. Culmination of the journey is arriving at Santiago de Compostela, a historic city which marks the official end of your pilgrimage.
Hike one of world's most famous pilgrimage routes, dating back to the 9th century

Relish drool-worthy Galician dishes and crisp, aromatic white wines

Grand finale in the historic Santiago de Compostela, where supposed remains of St. James are enshrined
Choose itinerary
Walk the Final 100 km of Camino Frances
Aug 26
|
Sep 09
|
Sep 16
|
+3 more
Walk the Coastal Portion of Camino Portuguese
Sep 02
Walk the Final 100 km of Camino Portuguese
Jul 18
Get free trip brochure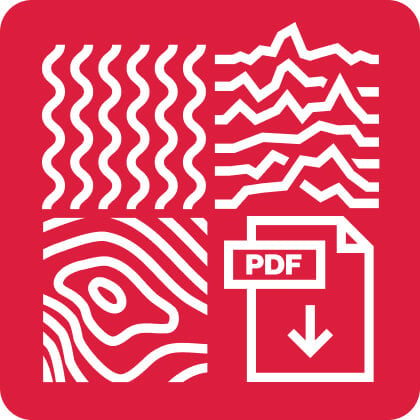 The brochure contains:
Adventure and location overview, itinerary, available dates, what's included, how to prepare, and much more.
Brochure sent, check your inbox
Talk with us
with our adventure expert and start planning your perfect adventure.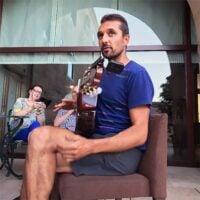 Originally from Barcelona, Francisco moved to Ponferrada—a town right on Camino Frances—at a very young age. He made his first pilgrimage to Santiago de Compostela in his twenties, which is when he started traveling around the world. Francisco has lived in California, India, Philippines, Thailand, Laos, etc., where he discovered his love and passion for being a guide. Once he came back to Spain, he knew he wanted to work as a guide, showing other people the beauty of Camino de Santiago.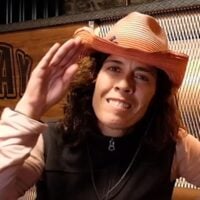 Born and raised in Bilbao, before starting to work on the Camino as a tour guide, Silvia was a mountain guide in places like the Himalayas, Aconcagua, and many other places. It was not until she had the opportunity to walk the Camino for the first time that she understood the reason why so many people are attracted to it. Having walked the full Camino Frances, Silvia became enamored with the legends and stories of Camino. She currently lives in Galicia, working as a Camino guide and sharing her passion for it with people coming from all around the globe.
Follow the Camino has been leading the way since 2007 and was the first-ever tour operator to lead along Camino de Santiago. They've been making the Camino more accessible, enjoyable, and achievable for thousands of pilgrims and travelers from all around the world. Their focus is on respecting this ancestral pilgrimage, its spirit, and its values.
Tony Dunne
about
Follow the Camino
on Google Reviews
I am just back from a truly memorable and incredible 7 day experience which was made so good by the attention to detail and going beyond my needs in relation to a holiday package from the people in "Follow the Camino " from the pick up drivers to hotel staff to the quality of service I cannot fault one bit. My bag was taking daily and dropped off at the next destination. Breakfast was had daily.
The quality of the hotels was comfortable and clean & tidy. I individual reviewed them all .
This is not my first trip with "follow the Camino" and certainly won't be my last.. well done – Gold star.
Jeff Boyce
about
Follow the Camino
on Google Reviews
Follow The Camino helped us with the trip of a lifetime. We had started planning our Portuguese Coastal Camino way back in early 2020. The pandemic put a hold on our trip until September 2022. I have to say that from a logistical, financial, and overall level, everything was perfect. The hotels were nice. The luggage arrived every day on-time. The included meals were all fine. And the overall value was outstanding. I would highly recommend anyone wanting to do the Portugal to Spain Camino to consider using Follow the Camino as their agent. Buen Camino!
darragh o'neill
about
Follow the Camino
on Google Reviews
My first time doing the Camino and the professional way FOLLOW THE CAMINO handled our trip from start to finish was second to none. The communication made it so easy to understand what we needed to do to prepare and gave us plenty of hints and tips to make the walks more enjoyable and make the most of the stunning scenery along the way. They also supplied a luggage transfer to our next hotel and the hotels were very clean, great food and excellent prices. We were given a kit with Camino Passport, Camino shell and a bandana which came in handy protecting from the sun. Over all FOLLOW THE CAMINO made this an experience we will never forget and would highly recommend them to groups or solo for a life time of memories.
Martin Jones
about
Follow the Camino
on Google Reviews
Our group had a fabulous time on our Camino Way walk. The support, guidance and pre-trip information were excellent. The roadbook with maps was a great help although there were plenty of markers and hundreds of fellow travellers to keep us on the right track. The most welcome surprise was the accommodation which, in each case, was very good and, in some cases, outstanding!
JoAnn Schafer
about
Follow the Camino
on Google Reviews
My husband and I completed the Camino Francis from Leon to Santiago in mid-October. Our booking with Follow the Camino was one of our best decisions for this trip. We are in our 60's and it was our first time traveling to Europe. The staff was patient in answering all my questions and tailored our trip to meet our needs. We arranged for luggage transfer and morning breakfasts. There was only one time the luggage was not at our hotel when we arrived but this was easily corrected within 30 minutes. The accommodations were varied (which we liked) and always clean and comfortable. The staff was prompt in responding to any questions I had while on our trip. I would highly recommend (and have already done so with friends) to use Follow the Camino.
Bryan white
about
Follow the Camino
on Google Reviews
Follow the Camino is simply the best option for planning any trip along the Camino de Santiago. Our trip along the Portuguese Coastal route was flawless. The airport transfers were on-time and friendly. The hotels were perfect accommodations for us, clean and easy to find. All included a good breakfast and many also provided a delicious dinner. The luggage transfer service was excellent, we never had to wait for our bags. The preparatory instructions for packing, planning and training were very detailed and informative. Finally, the customer service provided by Jade and the rest of the staff was first rate. We will walk another Camino, hopefully many more, and Follow the Camino will be my first step!!
Things to know
What you get on this adventure:

An experienced hiking guide with extensive knowledge of the area
8-day hiking tour along Camino Frances, Camino Portuguese, or Coastal Camino Portuguese
Most breakfasts and dinners (as listed in the itinerary)
Accommodation (specially chosen 2-3* hotels or equivalent)
Luggage transfers
Holiday or Pilgrim Pack by your guides — pilgrim passport, luggage tag, route notes or guidebook (if you have requested a hard copy)
24/7 Customer Service

What's not included:

Transportation to and from the starting/end point
Lunch and drinks
Insurance
Premium accommodation — available upon request
Airport pick — available upon request
Additional night — available upon request
Day tours — available upon request
Guide gratuities — optional

The most important thing about walking the Camino Santiago is that you enjoy the journey at your own pace. Whether you're a very fast or a slow walker, we encourage you to enjoy the trail. Having said that, being in good walking shape is still required. The trails have plenty of opportunities to rest and recover, and you'll be accompanied by a support vehicle that can help you shorten or lengthen the walking stages if needed.

You'll be doing between 11 and 28 km a day (7 to 17 miles), carrying a daypack of things you might need on the trail. Don't worry about the baggage, though, as the support vehicle will carry everything for you!

Hiking consecutive full days can be quite strenuous. In preparation for your hike, your guides recommend doing some 5-10 mile (8-16 km) walks – including some uphills and downhills with a loaded backpack.

Here's a list of clothing we recommend bringing:

Clothes made from quick-drying fabrics (avoid cotton)
Leisure clothing and footwear for the evenings
Spare clothes for layering
Waterproof rain jacket
Fleece pullover or jacket
Quick-dry short-sleeved and long-sleeved tops
Quick–dry walking pants (consider the ones that zip off to make shorts)
Waterproof pants — optional (unless it's very cold, it's usually best to hike in shorts, but feel free to bring these pants if you'd feel more comfortable)
Hiking boots or shoes
Hiking socks
Sunhat
Gloves

Here's a list of other equipment we suggest you bring:

Daypack large enough to carry everything you might need throughout the day
Hydration bladder or a water bottle
Sunglasses
Hiking poles — optional
Earplugs — optional
Basic first aid essentials, such as blister protection
Toiletries (sunscreen, hand sanitizer, bug spray, etc.)
Camera — optional (but recommended)

Dress comfortably and for the weather in clothes you can move in. We suggest bringing clothing appropriate for the season. Layers are best and don't wear jeans.

Your guides will take care of all luggage handling and transportation for the duration of your tour. This means that you'll leave your bags with your guide in the morning, and they'll handle the details of getting them into the next hotel room. Luggage is transferred on the days that you are walking to a different hotel. We ask you to have it ready at reception at 8.00 so as to make sure we can deliver your luggage and others as early as possible in the afternoon. The luggage transfer is limited to 1 bag per person with a maximum weight of 15 kg per bag. Additional bags can be transferred for an extra €10 per bag per transfer.

Accommodation for the duration of your tour is based on a number of criteria, including location, comfort, services, price, and character. Though accommodation on the Camino is limited, your guides will always try to book something that is near the Camino as well as the historical center of the city. Expect hotels of a 3* standard in larger cities, while for the smaller villages and towns, your guide choose hotels or guesthouses of a 2* standard. Exceptions may be made.

Your guides are determined to provide you with the best available on the Camino. Each night, you can expect traditional meals or tapas prepared with fresh and local products. A table will always be reserved for your group at the end of the day in one of your guides' favorite restaurants along the trail. Any special dietary requirements or allergies can be accommodated, just let us know in time so they can be taken into consideration.

Group sizes and prices:

For these Camino de Santiago hiking tours, the usual client to guide ratio is 16:1. That's also the maximum group size.
It takes a minimum of 7 people for this tour to operate.
The cost does not decrease as the group grows.

Walking the Camino de Santiago can be arranged for larger groups. Contact us to make arrangements.

Min. age requirements:

If you are older than 18, you're good to go.
Minors younger than 18 may be permitted to join the hike on a case-by-case basis, but must be in the presence of a parent or legal guardian.

If your group has hikers under the age of 18, contact us prior to booking to make arrangements.

A non-refundable 30% deposit to secure your place is due upon booking. The remaining amount is paid 2 months (60 days) prior to departure. Once the trip is confirmed by the guide, the cancellation policy stated below applies.

If Client cancels the Booking anytime prior to sixty (60) calendar days in advance of the trip contemplated by the booking, Client is entitled to a full refund minus the deposit.
For cancellations fifteen (15) to fifty-nine (59) calendar days in advance, Client is entitled to a refund in the amount of fifty percent (50%) of the total amount paid when Booking.
After that deadline, Client is not entitled to any refund. Any reimbursable expenses arising out of the Booking incurred by Guide prior to the date of cancellation (including but not limited to plane tickets, car rental payments, and lodging or transportation fees) are non-refundable as soon as they are incurred by the Guide.

Client can transfer their booking to a person who satisfies all the requirements, having first given the Guide reasonable notice in writing to do so before the departure date (such notice must be given more than 21 days prior to the date of departure). Client who transfers the Booking shall be jointly and severally liable with the transferee to the Guide for the payment of any balance due in respect of the holiday and for a substitution fee of €30.00 per person substituted, subject to a maximum of €120.00 per booking (or such other greater sum as may be authorized).

Although these walking tours along the Camino have different meeting points, it's easiest to reach them by flying into Santiago–Rosalía de Castro Airport (SCQ). From there, your guides can either arrange airport transfers to the meeting point for an additional fee or you can reach them by yourselves.

If you're walking the final 100 km of Camino Frances, the tour starts in Sarria. From the airport, rent a car or take a bus—it could take up to 2 hours.
If you're doing the coastal portion of Camino Portuguese, you need to reach Oia. You can rent a car, take a bus or a train and it could take you anywhere between 1 and 2.5 hours.
If you're walking the final 100 km of Camino Portuguese, the tour departs from Tui. You can rent a car or take a shuttle, it could take you anywhere between 1 and 2.5 hours.

57hours is committed to providing safe outdoor adventure experiences. We require all guides using our platform to have a COVID-19 safety plan and to make the details of that plan accessible to travelers. In most cases, group sizes will be reduced, guides will avoid overcrowded locations, and other safety measures will be met depending on the location and activity.

We also expect clients to respect local regulations and take measures to protect themselves, their guides, and the communities they're traveling to. For more information on COVID-19 measures in Spain and Portugal, please refer to requirements for travel to Spain and travel advice for Portugal.

Please contact us if you have any questions or require further information. We are happy to provide you with the most up-to-date information!
Get free trip brochure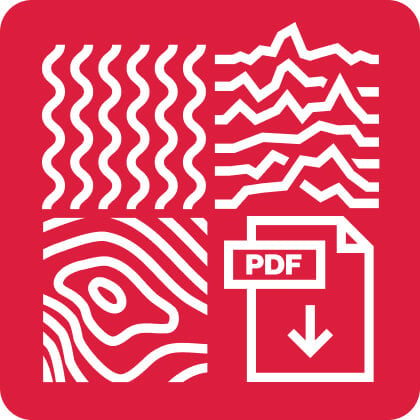 Adventure and location overview, itinerary, available dates, what's included and much more.
Brochure sent, check your inbox
Talk with us
with our adventure expert and start planning your perfect adventure.
Other things to do in Camino de Santiago