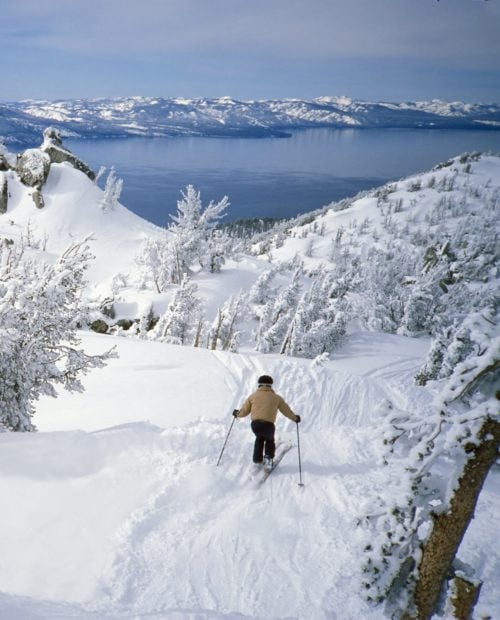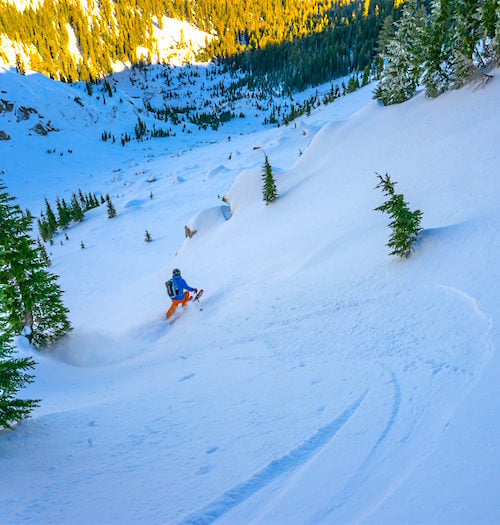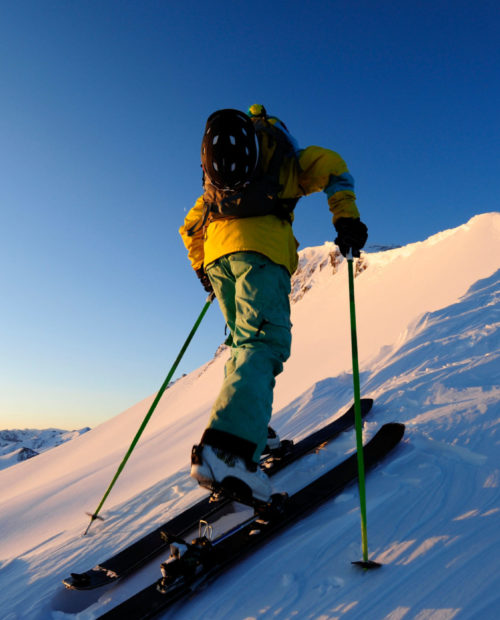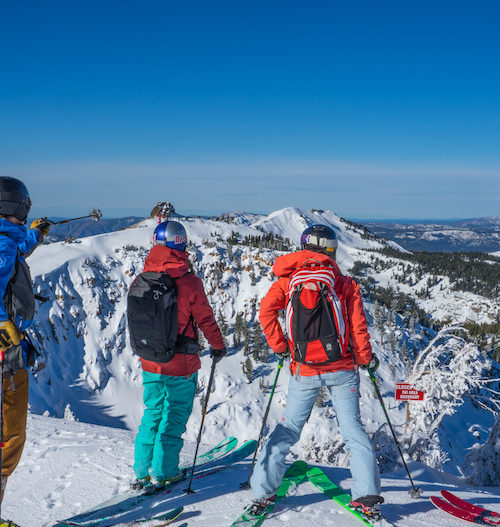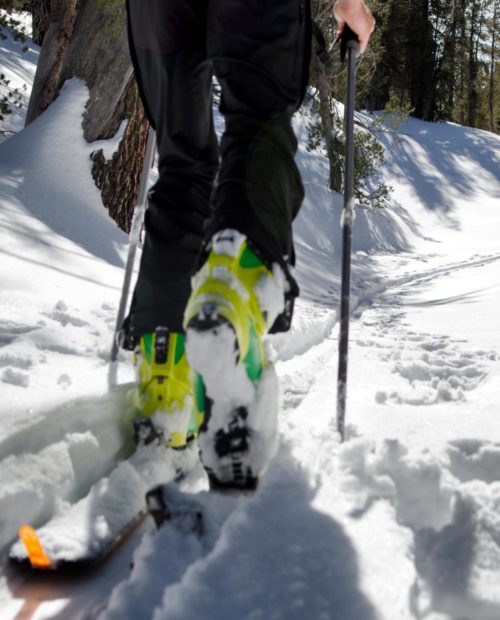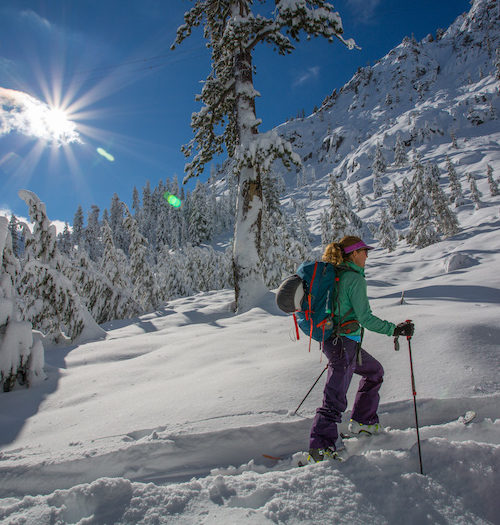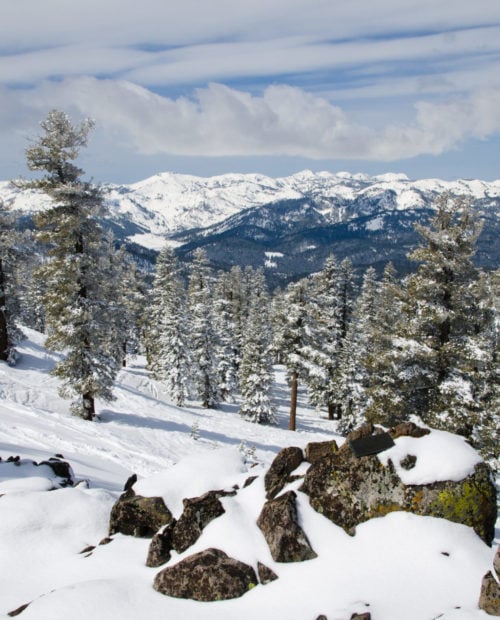 Lake Tahoe | California
Backcountry Skiing in Lake Tahoe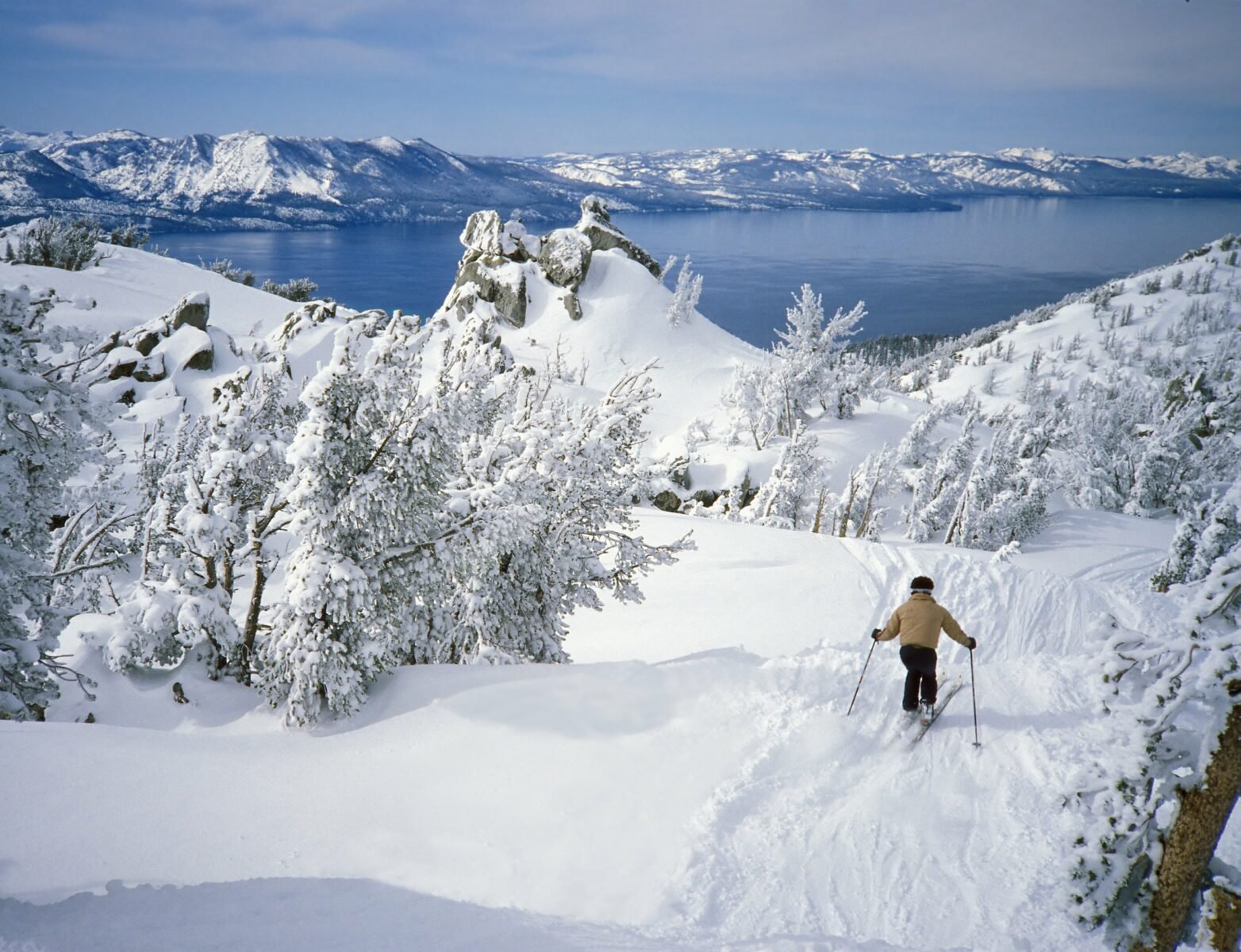 Season
Mid-December through the end of May
Nearest city
San Francisco, CA, is 3.5 hours away by car
Head past Tahoe's resort boundaries and reap the rewards!
Sitting between the California and Nevada border and nestled in the Sierra Nevada, Lake Tahoe is home to a host of world-class ski resorts and world-class backcountry terrain just beyond them. The Sierra Nevada sees plenty of snow year after year, making it a huge draw for weekend warriors looking to shred some powder from nearby Reno or San Francisco. Resorts like Squaw Meadow-Alpine Valley and Sugar Bowl have opened their terrain to backcountry enthusiasts offering slackcountry skiing at its finest.
Lake Tahoe's most popular backcountry skiing adventures
Private Backcountry Ski Guiding Day
Put yourself into your guide's hands and customize your day in Lake Tahoe's backcountry. Whether you want to work on particular techniques or shred some hero pow, your guide will create a custom day of skiing just for you.
Intro to Backcountry Skiing Group Class
If you're a competent resort skier looking to explore terrain beyond resort boundaries, this is the program for you. You'll cover the basics of tour planning, avalanche gear and how to use it, and discuss the importance of snowpack before heading out. Previous resort skiing experience is required.
Things you need to know
When is the best time to go?
While most resorts open late November, backcountry conditions are usually ideal mid to late December, as sufficient snowfall is necessary for most objectives.
How fit do I need to be for this adventure?
All skiers should be confident on blue level resort runs and be able to skin while wearing a pack.
Is there a minimum age requirement?
Depending on the guiding service, some allow guests as young as 10, while others require parental accompaniment if younger than 18. Ask your adventure expert.
Group sizes and pricing?
Depending on the guiding service you tour with, group sizes are relatively small with no more than a 1:6 guide-to-client ratio. Pricing is done per participant and fees decrease as the size of the group grows.
What about bad weather?
Inclement weather can often lead to unstable terrain and conditions in the backcountry. Because of this, your guide will decide on what objectives are most suitable and what areas are safe for adventuring on a given day. Avalanche danger is very real and must be respected whenever venturing out for a tour.
Getting there
Reno-Tahoe International Airport (RNO) is your best bet. You can also fly into San Francisco (SFO) and make the 3.25-hour drive.
Alpenglow Expeditions
Alpenglow Expeditions
IFMGA/AMGA Certified Guides
Alpenglow leads expeditions across the mountain ranges of the globe in all discipli...
Alpine Skills International
Alpine Skills International
IFMGA/AMGA Certified Guides
ASI commitments to blend the best from American outdoor educational values with pro...
World-class terrain with incredible lake views
Lake Tahoe offers amazing opportunities for resort skiers looking for their next big adventure. While some runs have access within boundaries, there are many other options that are attainable the old fashioned way: by earning your turns. Some objectives within Squaw Valley include Granite Chief Peak and the Palisades, Needle Peak, Lyon Peak or Nat Geo, just to name a few. If you begin from Alpine Meadow, consider Twin Peaks, Grouse Rock, and Stanford Rock. Sugar Bowl, on Tahoe's northeast side, has great options too, especially off of Donner Peak.